LEADS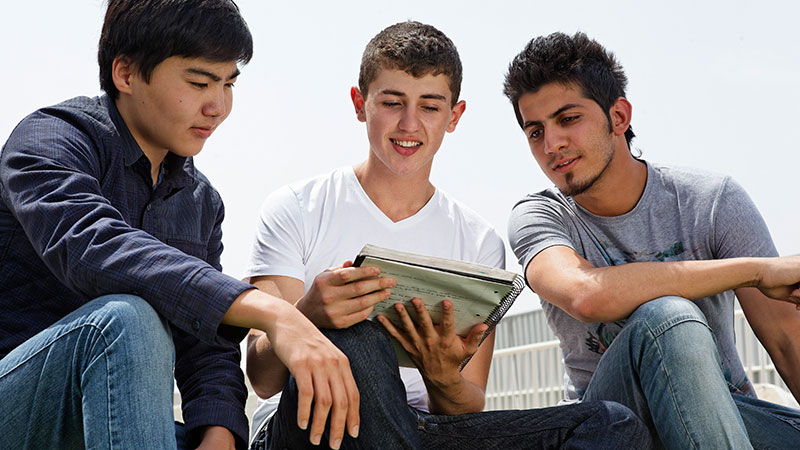 The programme
Learning Enhancement and Development Skills (LEADS) is designed to contribute to the first stage of an academic career. The Programme is accredited by the (UK) Higher Education Academy. Successful completion of the Programme qualifies students as Associate Fellows of the Higher Education Academy (AFHEA).
The newly accredited LEADS programme aligns with the UK Professional Standards Framework for Higher Education and the University's new Learning and Teaching Strategy. The entire Programme runs over 10 sessions to achieve Heriot-Watt University Teacher Status, with Tutor and Marker Status obtained at the end of Session 8.
Heriot-Watt University prides itself on the quality of its students' learning experience. The LEADS Programme will support you to:
Plan a successful teaching episode that engages students
Take account of intercultural & transcultural learning and teaching in your interactions with undergraduate and postgraduate students
Take account of disability and be able to use UK and Heriot-Watt University policies and procedures to give all students the best possible support for learning and assessment
Assess student learning, so that you know if the support you have offered has been effective
Evaluate and give a critically reflective account of your teaching
Plan the next steps in developing your teaching as part of your academic career
Who is it for?
Completion of this Programme is a requirement for all Heriot-Watt University research students who have a teaching responsibility and aspire to Heriot-Watt University, Tutor/Marker or Teacher status. In accordance with the good practice and as a condition of the HEA accreditation of the new Programme, LEADS students must have an opportunity to demonstrate their teaching practice, to have this observed and to receive mentoring feedback. To be accepted on this programme, you will need to able to evidence that you will be teaching a group of UG or Master's students for a minimum of 4 sessions during the programme period. An observed teaching session forms part of the programme assessment.
How to apply
To register for the LEADS programme in Semester 1 2019/20 please fill in the form here.
Note that full attendance is compulsory to achieve approved Demonstrator,Tutor, Marker or Teacher status.