Social Sciences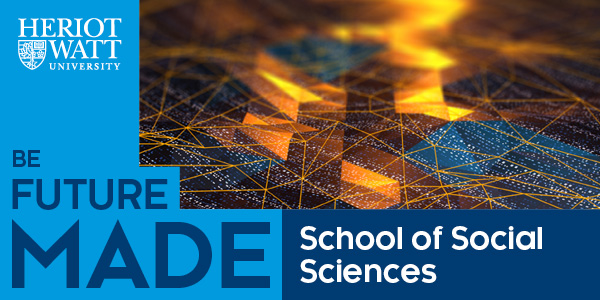 The School of Social Sciences at Heriot-Watt University comprises of Edinburgh Business School, the Department of Languages and Intercultural Studies and the Department of Psychology.
We are the largest academic school of Heriot-Watt University and we specialise in undergraduate and postgraduate teaching informed by impactful research and industry partnerships, covering our core disciplines:
Edinburgh Business School: Accountancy, Finance, Economics, Marketing, Strategy and Enterprise, HRM and Law.
Languages and Intercultural Studies
Psychology
A truly global outlook
Everything we do in the School of Social Sciences has a truly global outlook. Many of our programmes are delivered across Heriot-Watt's three main campuses in Edinburgh, Dubai and Malaysia, offering students the opportunity to transfer between Heriot-Watt's global campuses for one semester or more. We have collaborative partnerships with leading business and language schools all over the world including student exchange programmes with universities in North America, China, Europe and Australia.
The Edinburgh Business School is a well-established leader in online learning. It currently supports 14,000 students across more than 150 countries.
Teaching, research and scholarship
We are internationally recognised for the quality of teaching and research across the school. Our students are taught by leading academics who, in many cases, have published the research which shapes their disciplines and written the books which will guide their learning. Many members of staff balance teaching time with continued professional practice as translators, interpreters, practitioner psychologists, tax and finance specialists, and management consultants. This brings real-world experience into the classroom.
The School has a vibrant research community which includes over 100 PhD students. Our academics are involved in a range of research and consultancy work funded by international agencies such as ESRC, EU, EBRD, World Bank, industry, commerce and government both in the UK and overseas.