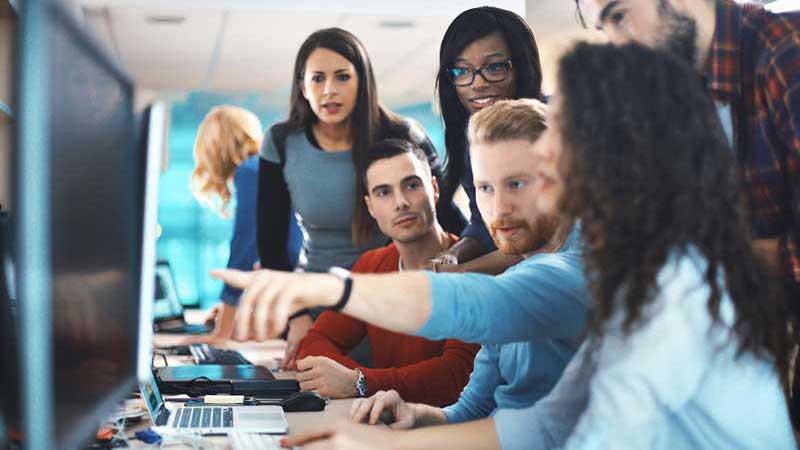 Fully funded, flexible, work-based learning, tailored to the needs of industry and individuals
The Graduate Apprenticeship (GA) scheme is a ground-breaking initiative, creating degree-qualified employees with the skills companies are looking for. Employers and universities collaborate to shape the programme around the needs of the industry. This approach guarantees that the content and study practices are easily implemented in, and relevant to, the workplace of the apprentice. GA is open to existing employees and new recruits.
The places are fully funded so no fees are paid for the whole degree programme, by employers or apprentices.
GAs are done over the same timescale as a traditional degree but the majority of the activity and assessment is based on tasks carried out in the workplace as part of a job
Choose from our GA programmes
At Heriot-Watt we are known for our industry-focused education and for 2020 entry, we have 220 fully-funded places across a range of key programmes in business, engineering and data science.