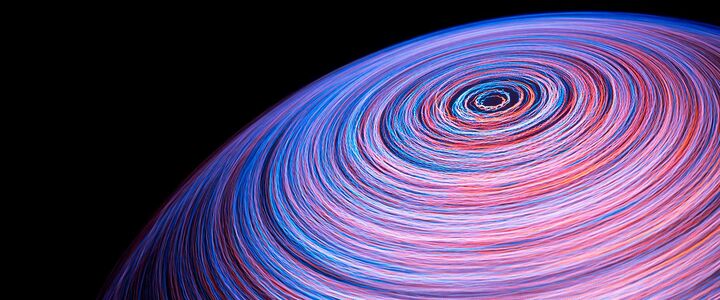 Global Research
Medical Technology
Driving the development of next generation medical devices and diagnostics to address unfulfilled clinical and industrial needs.
Novel solutions
COVID-19 has demonstrated our reliance on technology in the delivery of healthcare.
Our objective is to build a new medical technologies cluster to drive the development of next generation medical devices to address unfulfilled clinical and industrial needs. These span the clinical process, through from rapid diagnosis and non-invasive treatment to wireless rehabilitation.
Our leading medical technology and healthcare engineering research, ranges from super-resolution imaging, medical ultrasound and atomic force microscopy through to devices and diagnostics. Novel tools include a precision laser scalpel, a multi-modal sensing pill and an imaging tool for rapid diagnosis of bacterial lung infections.
How do we do this?
We undertake truly interdisciplinary health-related research, breaking down traditional barriers to deliver solutions. This award-winning approach unites hundreds of researchers and collaborators all over the world, spanning neuroscience, cancer biology, bioengineering, biophysics, biological chemistry and nanotechnology.
We combine our world-leading expertise in physical science and engineering with the application of innovative technology, to focus on a common problem. This has enabled multiple industry partnerships and successful spin-outs, producing more impactful research.
Confidence in our leading research is underlined by a recent EPSRC grant of £6m to develop Deep Ultraviolet Light Therapies, and £3.7 million initial funding for a Medical Device Manufacturing Centre to address manufacturing challenges in micro-endoscopy and micro-surgery.
Research projects
Read more about the latest projects in our medical technology and healthcare engineering portfolio.
Manufacturing with lasers
Professor Duncan Hand explains how new laser processes can solve a range of manufacturing problems.
Microsystems in Medicine
Dr Helen Bridle explains how, currently revolutionary, microsystems can be part of the every day in medicine.
Redesigning the pressure garment
Dr Lisa Macintyre explains how she developed a Pressure Garment Design Tool now used by companies all over the world.
Transcript

Dr Lisa Macintyre: The treatment of medical conditions like hypertrophic burn scars, lymphoedema or the prevention of deep vein thrombosis, requires the use of medical pressure or compression garments to be worn by patients. But their effective use is a difficult bridge to cross as these compression garments must exert enough pressure to be clinically effective but also comfortable to wear, and the required pressure is different for different medical conditions, and their requirements.
Sometimes these garments can be worn from a few weeks to years depending upon the condition. So, what can be done to balance clinical pressure with patient comfort? Our research at Heriot-Watt has enabled us to publish the first method for calculating pressure garment dimensions, using equations derived from fabric tension profiles as well as the patient's dimensions, to exert known pressures - to burn scars or the same theory applies for other conditions. From this, we developed a Pressure Garment Design Tool, which is now used by companies all over the world to make garments, meaning that more people can receive the long-term care they need.
Future Makers
From discovery to application, our pioneering research delivers results with global impact, helping to transform society, drive the economy and change lives.
Our impact
Our research activity is driven by delivering real results with far-reaching impact.
Our interdiscplinary research spans engineering and energy, physical, social and life sciences, business and design, in areas as diverse as photonics to carbon capture to homelessness.
Latest news
Read about our headline-making research and innovation.
For updates on Medical Technology
Contact us for collaboration opportunities