Facilities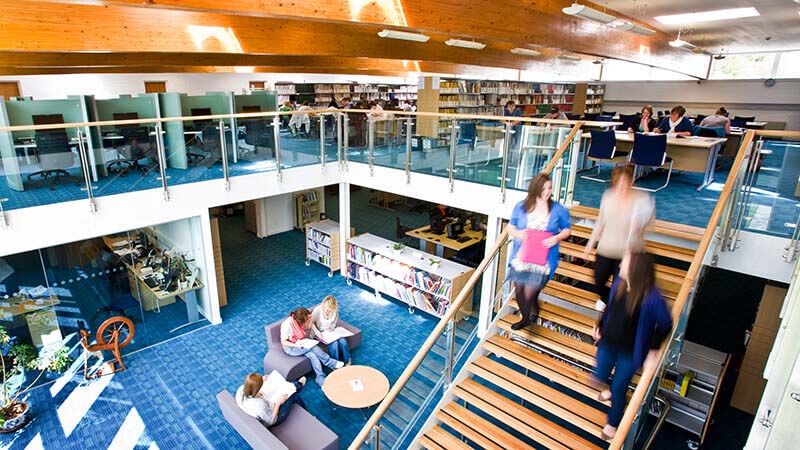 According to our honorary graduates, the School of Textiles & Design has the best design and production facilities for textiles and fashion in the UK.
The School's unrivalled facilities at the Scottish Borders Campus ranges from craft through industrial to cutting-edge advanced technologies and includes the largest knit and weave studios and longest screen-print table in Europe.
Library

Open for 66 hours each week during semester
Collections of books, journals, University-licensed software, online databases as well as other physical and online resources to assist your learning
94 individual and group study places, perfect for solo or collaborative work
Equipment for scanning, printing, photocopying and project binding
Computer facilities

The campus network is mainly based on Windows PCs, but there are iMacs located in the campus library and a dedicated iMac Lab in the High Mill Building
The latest generation of multi-function devices provide printing, copying and scanning facilities
Wireless is available throughout the campus, and a separate network provides wired and wireless internet access in the Jean Muir Student Village
Catering

There is a full catering service in The Union, which offers healthy salads, filled sandwiches, panini, toasties, hearty soups and a range of hot, nourishing main meals
The cafeteria is a bright and airy space that's ideal for catching up with friends over a coffee in between lectures
Archives and museum

The University Heritage service holds a Textiles Collection, housing a rich and inspiring collection of fabrics, documents and costume from around the world, ranging from exquisite embroidery to lush paisley shawls. The collection reflects the Scottish Borders' position as one of the centres of the global textiles industry from the 18th century to the present day.

Staff have made the archives as accessible as possible and are happy to help you understand how you can use archives for learning and research.
Childcare

There is a recommended day nursery near the campus that can cater for children from three months and also offers out-of-school care for older children.