Malaysia
FutureMade since 1821
Heriot-Watt University Malaysia offers high quality British education and global study opportunities at our modern campus in Putrajaya.
Search our programmes
The 'green campus' stands out with Malaysia's first living grass roof. This is a fantastic green area, part of Putrajaya Lake's 'green continuum', and the building design is a conscious reference.
Explore our campus
Study at our Malaysia campus
We offer a range of programmes at foundation, undergraduate and postgraduate level.
£35m
£35 million was invested in our Malaysia campus, which is the first 'green campus' in the country.
Why choose Heriot-Watt?
Heriot-Watt University enjoys an established reputation for world-class teaching and practical, leading-edge research.
30,000
A truly international university with five global campuses, partners in 150 countries and 30,000 students studying worldwide.
We believe in empowering students to create positive impact through education that is driven by purpose. Chat with us and learn more about our purpose-driven programmes, scholarships, waivers and seamless transfer to the UK and Dubai campuses today!
GET IN TOUCH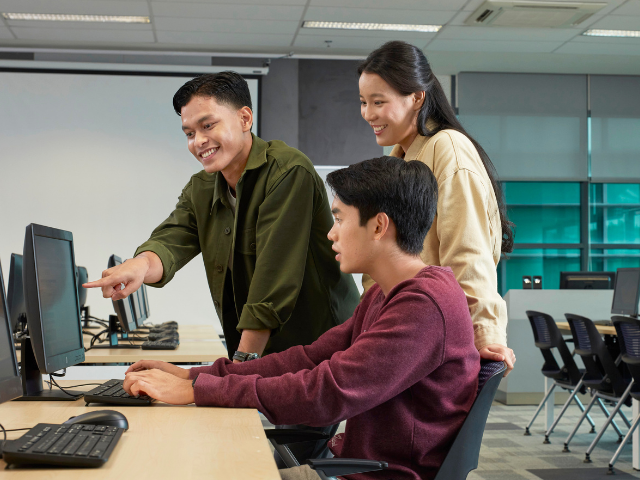 Latest news
All the latest exciting news from the Heriot-Watt Malaysia Campus.
32
We are ranked 32nd of UK universities.
QS World University Rankings 2024