Accommodation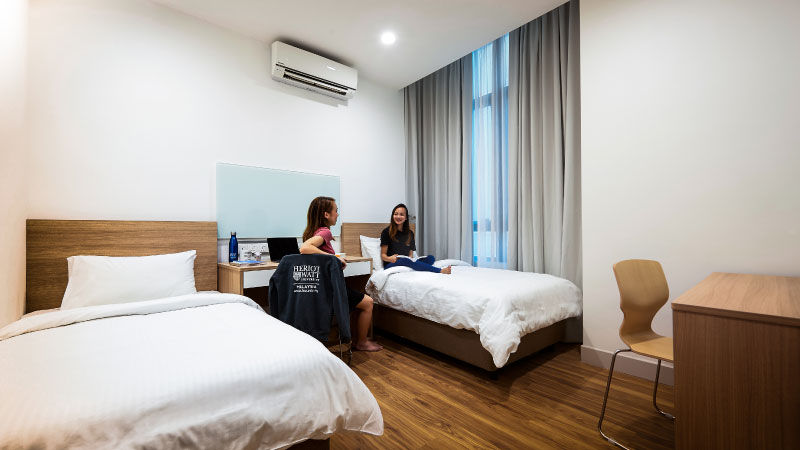 Off-campus student accommodation options are provided in Cyberjaya and Putrajaya, about 10-15 minutes drive from the campus. A complimentary shuttle bus operates between the student residences and the campus and there is also easy access to public transportation.
All residences offer modern and spacious living accommodation. Each residence has a warden who is there to help you settle in and sort out any problems along the way.
Heriot-Watt University Malaysia directly manages its student accommodation at Kanvas SOHO while working closely with Ikhasas Group, a third party accommodation provider which manages additional accommodation options at Shaftsbury RYO Putrajaya for its students.
Do note however, that rental is exclusive of water, electricity and sewerage (Indah Water) bills, which will be coordinated by Heriot-Watt University Malaysia and billed directly to the students.
Additionally, our Accommodation Office can also provide advice about other local accommodation providers and property agents to accommodate a student's personal preferences. Please contact the Student Accommodation Office for more information.
Directions to our student accommodation
The links below provide the location of our student accommodation on Google Maps:
Key information
Malaysia: Student Accommodation Unit