Shaftsbury RYO Putrajaya
Shaftsbury RYO Putrajaya is ideally located at Putrajaya, the federal administrative centre of Malaysia. They offer an exclusive and tranquil residence with 24-hour security. Shaftsbury RYO Putrajaya is located within a 4-star serviced apartment, with a quality service and security guaranteed. The development is conveniently connected to Shaftsbury Putrajaya Shopping Mall with food and beverage outlets located at the lobby level. View the accommodation in our virtual tour.
The accommodation is also linked via a bridge to the Alamanda Putrajaya mall, which provides residents with a variety of amenities at a short 5-minute walk away. The accommodation is approximately 12 minutes away from the Heriot-Watt University Malaysia campus, with complimentary shuttle bus provided.
The residence offers comfortable and modern living space together with a spacious living areas of 686 square feet. Each unit is fully equipped with a WiFi connection, kitchenette, microwave, fridge, air-conditioning and a 43" LED TV. There are also other communal facilities including swimming pool & gymnasium (membership fee applies). More facilities:
General Facilities
Multi-tier control security access
CCTV surveillance
Swimming pool
Gym (membership fee applies)
Laundrette
24/7 Café and restaurant
Spa
Garden
Hair Salon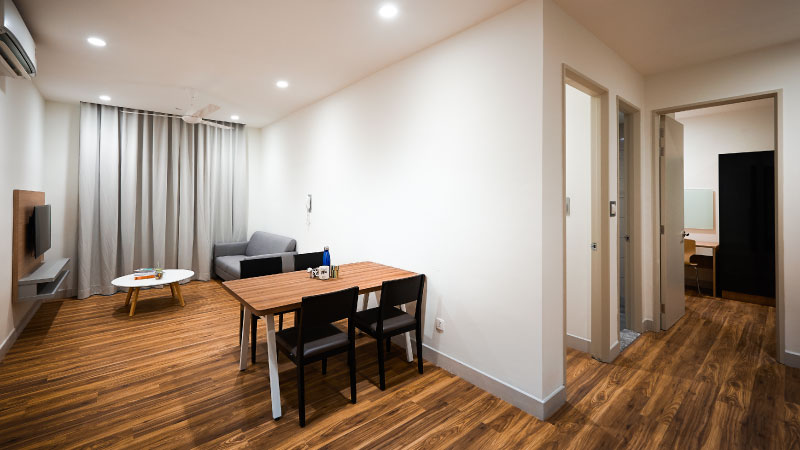 Key information
Malaysia: Student Accommodation Unit