Student services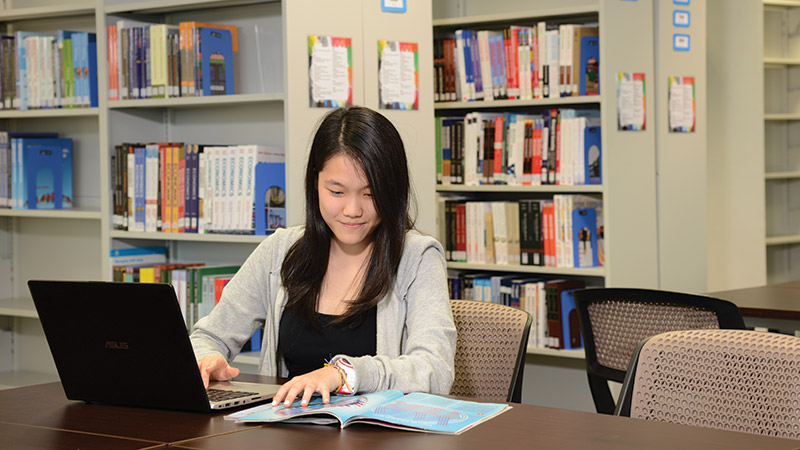 Student Service Centre

The Student Service Centre provides the administrative support for the registry functions and academic programmes. Staff provide guidance on a range of academic matters to ensure that students receive the right information. Main responsibilities include:

administrative services
student records
examinations
enrolment
amendments to registration
fee collections
timetables and room bookings
appeals
clarification on policies and procedures
graduations

Further information is available online on the Students pages. If you have any questions, please contact the Student Service Centre at student-services-malaysia@hw.ac.uk.
Recruitment and Admissions Office

The Recruitment and Admissions Office will advise and support prospective applicants, their parents and advisors at every stage of the applications process. We will provide you with all the information you need to ensure that you are able to make the right choice and help with any questions or concerns that you may have. The Recruitment and Admissions Office can be contacted at hwumadmissions@hw.ac.uk.
Information Services

Staff at the library reception and helpdesk provide support to students on Information Services, which encompasses both IT and library services. New students will receive an induction to Information Services when they start at the University.

IT

Students are supported in their learning with IT facilities including industry relevant software and the virtual learning environment (VLE). The VLE is a web-based integrated teaching and learning tool. The IT helpdesk can be contacted at ITHelp@hw.ac.uk.

Library

The two-storey library has been planned to cater for the different learning styles and preferences of students. Quiet study rooms have been provided for individual study while group study and discussion areas are provided for collaborative learning.

The 365 room is open 365 days a year, 24 hours a day. This is provided for students who wish to study late on campus and basic kitchen facilities are available.

The selection of books and journals available in the library are updated throughout the academic year in response to requests from students and academic staff. All Heriot-Watt students globally receive access to roughly 50,000 electronic journals, 270 databases and 71,000 e-books.

During the academic year, Power Hour workshops are offered at the library. These workshops are designed to enhance information literacy, study, research and IT skills.

The library can be contacted at MYlibrary@hw.ac.uk.
Global Student Office

It can be daunting for International Students who are leaving home for a new country and our Global Student Office (GSO) is here to help. Available from when you have been accepted to study at Heriot-Watt, the GSO will lodge your student visa application with Education Malaysia Global Services (EMGS) and answer any questions you have before your arrival. When you arrive, we will meet you at the airport, check you into student accommodation and help with any queries you have during your time at Heriot-Watt.
Careers Advisory Service

The Careers Advisory Service aims to help students identify their career goals and develop the skills required to gain employment. We provide careers information on a range of topics including:

applications
CVs
interview techniques
aptitude tests
internships
graduate occupations

We identify and secure student internships which are compulsory for certain programmes while optional for others. Careers events will be organised during the academic year to introduce students to employers and provide networking and employment opportunities.

Heriot-Watt students also have access to our careers website, which is managed by our Edinburgh campus and supported by local staff.