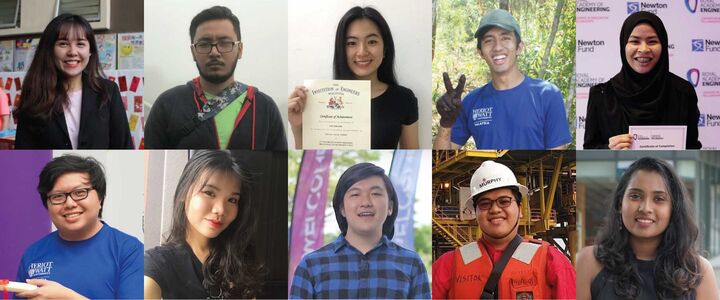 Malaysia
Empower Programme
A future-ready graduate is one with authentic leadership who will go on to make a positive impact in the world. Our EmPOWER programme engages students in advanced self-driven developmental activities enabling them to achieve their full potential.
EmPOWER Programme
EmPOWER is an innovative programme that encourages its students to hone their soft skills. It is a four-level structured programme that is aimed at future-proofing graduates, to unleash their potential and to prepare them to stand out and have an impact in a highly uncertain world.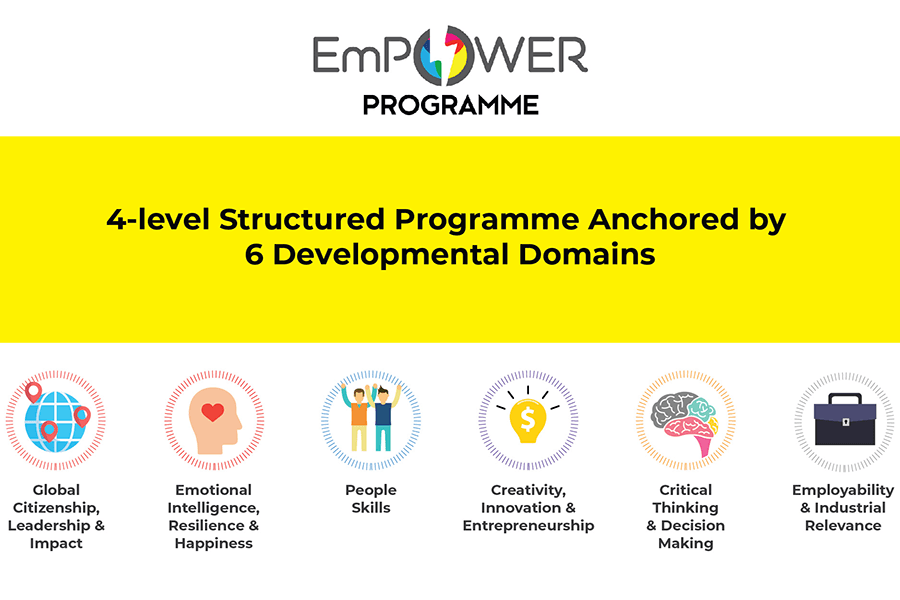 Leadership Development
Four levels of leadership development are available to students throughout their studies at Heriot-Watt University Malaysia. The overall objective is to develop students' leadership through experiential learning in six focused domains. Students can develop competencies in Leading Self, Leading Teams, Leading Communities, and Leading Enterprises.
Points at each level are awarded according to the nature of leadership training undertaken or complexity of skills demonstrated. These points are accumulated for achievements made at any of the four levels.
This can be done concurrently, no need to complete one level before moving to the next! An EmPOWER record of achievement and an EmPOWER certificate will be issued on completion of each level. These can help our students stand out from the crowd in today's competitive job market.
Four structured levels of EmPOWER Programme
Watt level is structured and compulsory for all Year 1 students, while subsequent levels are self-directed and optional, but strongly encouraged. Student support is available through EmPOWER champions within each School and the programme is managed by a team of staff, including one lead for each of the six domains.
Becoming EmPOWERed
The university also manages an EmPOWER fund to which students can apply for financial support for worthy EmPOWER projects. Be inspired by what our students have achieved!
Find out more
Find out more about the EmPOWER programme by downloading the EmPOWER leaflet and the EmPOWER handbook below: