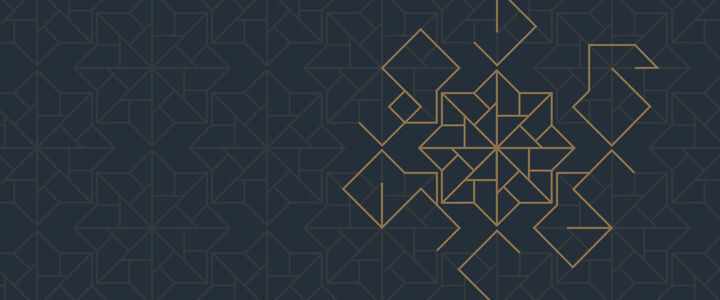 Global research
The National Robotarium
A world-leading centre for Robotics and Artificial Intelligence, creating innovative solutions to global challenges. Pioneering research moves rapidly from laboratory to market, developing skilled visionaries and delivering substantial benefits for society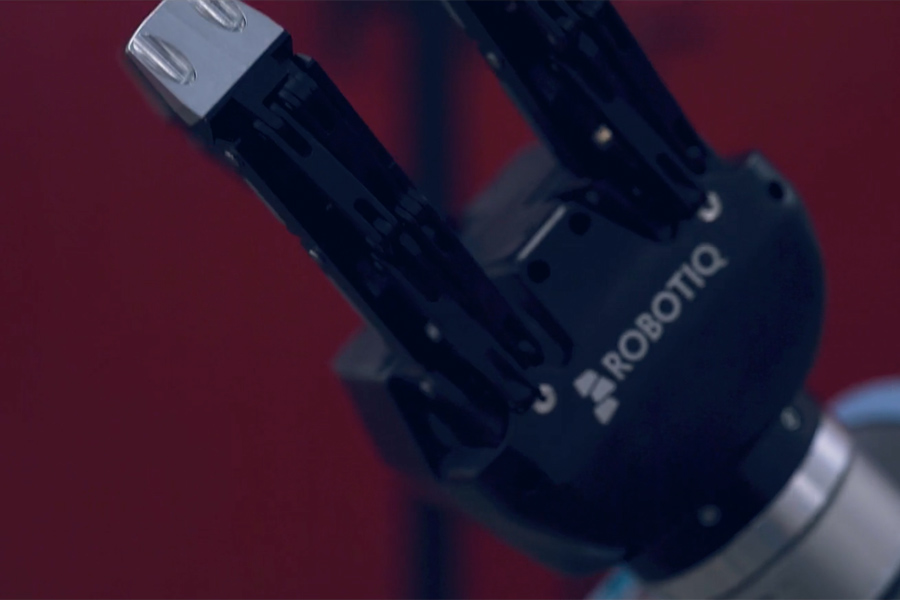 People centred :: intelligence driven
As global leaders in robotics and autonomous systems, Heriot-Watt University and the University of Edinburgh are partners in this national, and international, hub.
Now open on Heriot-Watt's Edinburgh Campus, the National Robotarium has unrivalled technology and facilities, central to the development and testing of robotics and AI solutions across three distinct areas; Robotics and Autonomous Systems (RAS), Human and Robot Interaction (HRI) and High-Precision Manufacturing.
Home to world-leading experts in robotics, data and artificial intelligence, we're developing cutting-edge robots of the future through our research.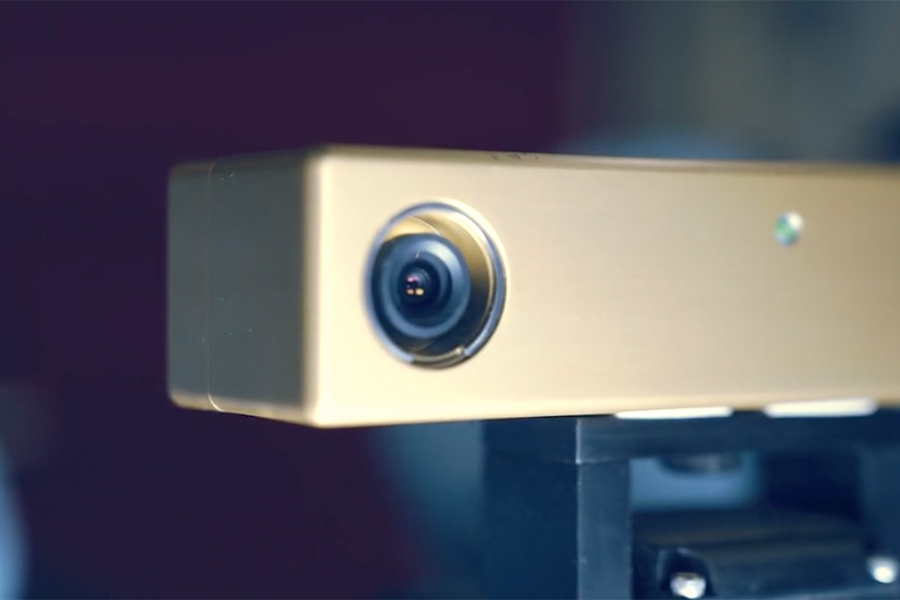 How do we do this?
The National Robotarium will leverage existing research and industry expertise to address the global demand for disruptive innovation in robotics and autonomous systems. Building capacity across complementary areas of embedded intelligence and expert systems, it will link to other UK and international research locations to attract further inward investment.
With a strong focus on entrepreneurship, job creation and building digital skills in the workforce, it will offer a data-driven ecosystem for industry collaboration where humans and robots work in partnership.
Read more about: Data Driven Innovation and Edinburgh Centre for Robotics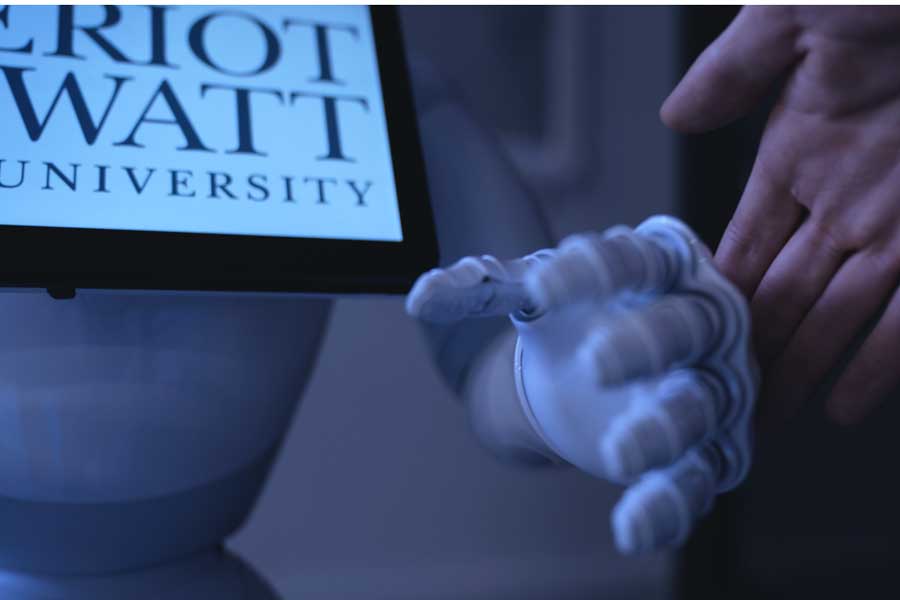 Collaborate to innovate
The National Robotarium is able to move innovative products and services rapidly from laboratory to market, to develop new prototypes and support early stage product development within an incubator environment that drives productivity. Uniquely flexible facilities allow companies to develop technologies and carry out challenge-based innovation in a safe environment. Its accelerator programme supports and develops innovative start-ups, building relationships with relevant business sectors and connections to international markets.
Find out more about how they can help your business
Read the latest issue of the National Robotarium monthly newsletter.
Research projects
Read more about the research projects underway, from trustworthy autonomous systems to assisted living, this is the future of human-robot interaction that benefits society, industry and people.
The National Robotarium
Unrivalled facilities and world-leading expertise in robotics, artificial intelligence and autonomous systems.
Robotics - Interviews
Professors David Lane, Helen Hastie and Oliver Lemon introduce the range of Robotics research activity at Heriot-Watt.
Teaching machines to talk
Professor Verena Rieser introduces our research into smart assistants where we're exploring a different model and asking can machines "teach themselves" how to talk?
Transcript

Professor Rieser: Whether it's Google Home, Amazon Alexa, Siri or Bixby, many of us now have 'smart assistants' in our home but we often don't use them beyond setting kitchen timers.

The machines you've had experience with were most likely built using a vast set of complex rules -- hand-written by a large workforce of software engineers. In our research at Heriot-Watt, we're exploring a different model - and asking the question: Can machines "teach themselves" how to have a conversation?

We're looking at a method called 'machine learning' in order to teach machines to have a conversation just by looking at human examples meaning that machines could potentially learn to talk about anything from jointly solving a specific task to having a social chat.

This can be useful in many different contexts, from healthcare to entertainment and education.

Meaning that soon they could be for more than just weather forecasts and setting kitchen timers.
Robots and autism
Dr Thusha Rajendran talks about harnessing the power of robots and artificial intelligence to help people with autism today, to help millions tomorrow.
Transcript

Dr Thusha Rajendran: Robots and artificial intelligence are a part of our future. So harnessing their powers to help people with autism all over the world today, will help millions tomorrow.

In the UK, only sixteen percent of adults with an autism spectrum disorder are in full-time employment but our research shows that with the right training, many more could fulfill their potential…helping them, their families and society.

So, how can robots help those with autism in the work place?

Our research at Heriot-Watt will help, through our pioneering use of a Flash Robot that can produce human-like emotions.

The aim is to help those with autism better understand the expressions of others, aiding them in the work place when interacting with co-workers and boosting their confidence at the same time.

The Flash Robot can also help employers understand how they may need to change their workplace practices to help employees with autism.

We want to ensure that today's technology can be used to make a difference tomorrow and by helping those who truly need it, our research can effect significant change.
Talking tech
Professor Oliver Lemon talks about developing technology that machines can understand to generate human language and join us in conversations.
Transcript

Professor Lemon: OK Google… Hey Siri… Alexa - let's chat…

Voice interactive systems are all around us – at home, at work or even on your wrist.

At Heriot-Watt's Interaction Lab, we're developing technology that machines can understand to help them generate human language and join us in conversations.

Why are we doing this? Well, spoken conversation is the most efficient, natural, and enjoyable method of communication that we have. Allowing computers to speak with us naturally and easily will open up more devices and services to more people.

Our research is developing the technology that can make such human-level communication skills a reality - for future systems that will cooperate intelligently with us.

In fact, our AI system is currently leading the 2018 Amazon Alexa Challenge, an international contest to develop a socially intelligent conversational AI for the Amazon Echo platform.

Our Interaction Lab is one of the few places in the world that has pioneered the use of machine learning methods, meaning our research could help everyone – from people with disabilities to surgeons, drivers and cooks – to perform difficult tasks hands free, making even the most complicated things accessible and achievable in every-day life.
Robots and humans working together
Professor Helen Hastie focuses on techniques that allow humans to work effectively in a team with robots and autonomous systems.
Transcript

Professor Helen Hastie: We live in a world where robots are becoming more reliable and able to help humans in ways never previously thought possible.

In our research at Heriot-Watt, we're working on techniques that allow humans to work effectively in a team with robots and autonomous systems. We're researching how robots could be safely used in hazardous or difficult-to-reach environments, such as on offshore wind farms or deep underwater.

Through initiatives such as the ORCA Hub, we're developing techniques that allow the operator and robot to work towards a common goal, whilst at the same time keeping the human out of harm's way.

So why is this so difficult?

Well, the problem mostly comes down to lack of communication so we're looking at ways that the robot can explain what their doing and why, in natural language, and we think that this will enable a trusting relationship to evolve between the robot and the human.

Establishing these relationships will mean that we're more likely adopt robots to do these dangerous jobs and will result in less risk to life.

Our impact
Our research activity is driven by delivering real results with far-reaching impact.
Our interdiscplinary research spans engineering and energy, physical, social and life sciences, business and design, in areas as diverse as photonics to carbon capture to homelessness.
Latest news
Read about our headline-making research and innovation.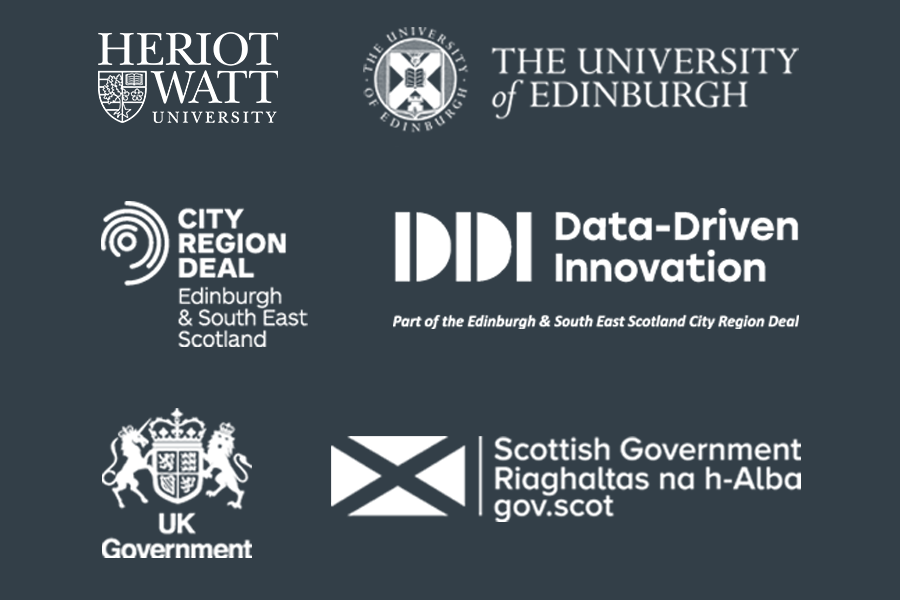 Our partners
The National Robotarium is supported by £21 million from the UK Government and £1.4 million from the Scottish Government as part of the £1.3 billion Edinburgh and South East Scotland City Region Deal - a 15 year investment programme jointly funded by both governments and regional partners.