Heriot-Watt Engage
Heriot-Watt Engage is the University's initiative to promote, stimulate and support community and public engagement activities by the research community.
Heriot-Watt Engage was established in 2013 to build upon Heriot-Watt's partnership with the Beltane Network, one of six UK Beacons for Public Engagement funded by Research Councils UK, the Funding Councils and the Wellcome Trust. In 2015, the work of Heriot-Watt Engage was recognised by their award for Public Engagement and Advocacy from ARMA, the Association of Researcher Managers and Administrators. In 2017, the University was awarded an RCUK/UKRI SEEPER grant to create, enrich and embed a culture where excellent public engagement with research (PER) is more effectively and strategically supported.
There are a variety of skills that help make public engagement events successful, skills that are also important for research communication in general. Training currently available to Heriot-Watt academics, researchers and students can be found on the personal development portal. If you are a member of staff or student at Heriot-Watt University, you can find out more information about this on our Sharepoint site.
Meet the team
Dr Laura Wicks is the Public Engagement Lead at Heriot-Watt University. She developed and leads the multi-award-winning public engagement initiative for the University. Within this role, she supports, stimulates and promotes public engagement activities across the University, with the vision of embedding public engagement activities into academic life, building on the University's strong history of public engagement with local, national and international communities.
Laura has a particular focus on multi-disciplinary projects, working with people from different disciplines to create projects reaching diverse audiences, addressing the University's social responsibilities and links to wider society.
Camilla Irvine-Fortescue is the Responsible Impact Specialist, supporting researchers to embed arts and public engagement activities within their research. Camilla's has a background in arts programming, coordination, administration and events management . She supports a number of projects, including the implementation of Heriot-Watt University's Engaged Research Strategy, collaborating with researchers to share their research with local West Lothian communities, and supporting the development of outreach activities and engaging with audiences through various events such as the Edinburgh Science Festival.
Heriot-Watt Engage is part of the Research Engagement directorate, within the Policy, Strategy and Impact Team. The multi-faceted nature of public engagement means Laura works closely with colleagues in Researcher Development, Marketing and Communications, Alumni Relations and Student Recruitment.
Engagement Leads
In 2021, we appointed Academic Leads for Public Engagement, who work closely with the Engaged University steering group to deliver the strategy's mission to 'inspire and understand the mutual needs of our global – local communities and provide measurable pathways to global impact through our pioneering research'. We have expanded this group to include technical services, and are working on a new strategy for engaging our communities. For more details, see the leads webpage.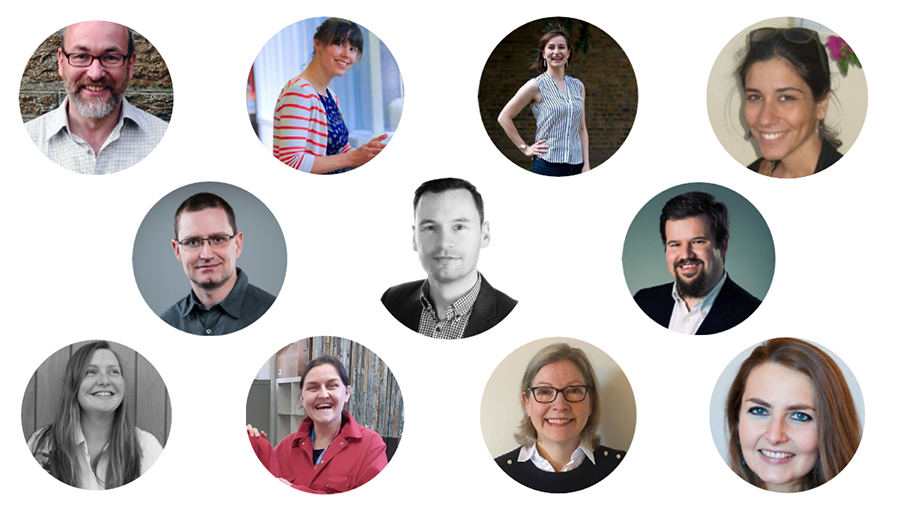 Embedding engagement
From 2017-2019, Heriot-Watt University was funded by UK Research and Innovation (UKRI) to create, enrich and embed cultures within higher education institutions where excellent public engagement with research (PER) is more effectively and strategically supported.
The Strategic Support to Expedite Embedding Public Engagement with Research (SEE-PER) project, led by Prof. Garry Pender and Dr Laura Wicks, enabled us to explore the barriers and challenges to engaging the public in our research, and embed mechanisms to address these challenges.