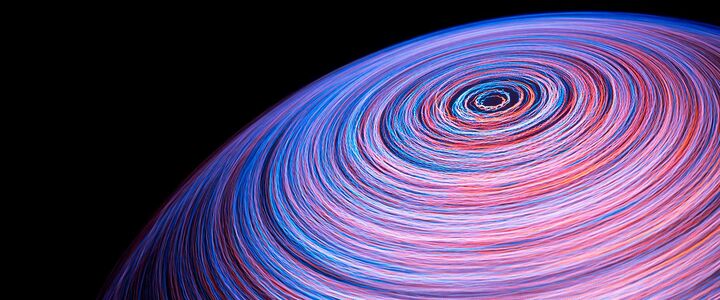 Global research
Net Zero
Leading expertise is already positioned to accelerate decarbonisation and the race to net zero.
Leading expertise across the energy spectrum
Energy is central to nearly every major challenge faced today. Global demand is rising, providing energy efficiently and affordably is a huge challenge, even without the urgent imperative to transition to low-carbon energy.
From smart systems to renewables, energy efficient construction to rapid scale up of carbon capture, utilisation and storage technologies, our basic research combines with radical innovation to drive global sustainability.
Future-proofing is critical and evident in our research including our integral roles in industrial decarbonisation across the UK, the virtual energy system in Orkney and acceleration of Clean Cold.
How do we do this?
We are truly inter-disciplinary, capitalising on productive industrial collaborations and research expertise. We develop energy harvesting and conversion in new ways. From traditional renewables to novel technologies including bacteria, biomass and state-of-the-art thermoelectric conversion; from electrochemical and solar thermal energy storage to energy efficiency schemes.
Our research focuses on the integration of micro-technologies into macro-systems. This includes radical innovation in smart materials, smart devices for smart vehicles, smart buildings, smart infrastructure up to whole city systems.
Read more about: Industrial Decarbonisation, ReFLEX, SCORRES, Clean Cold
Research projects
Read more about projects across the decarbonisation and energy transition spectrum.
Net Zero
Science, engineering and radical innovation lead the way in the net-zero challenge
Transition Engineering Genesis
Professor Susan Krumdieck asks: Can engineering change the future? It has before. Transition Engineering is a new field emerging to change unsustainable activities.
Net Zero: Interviews
Professors Mercedes Maroto-Valer and Edward Owens talk about the de-carbonisation and renewable energy projects they work on at Heriot-Watt.
Face the Facts: COP26
Professor Maroto-Valer is leading the UK Industrial Decarbonisation Research and Innovation Centre (IDRIC) to accelerate the decarbonisation of industrial clusters. Hear how energy-intensive industries can achieve net-zero.
Particle Behaviours
Professor Raffaella Ocone explains how at Heriot-Watt we characterise the behaviour of solid particles by means of state-of-the-art experiments and numerical modelling.
Transcript

Professor Raffaella Ocone Solid particles are everywhere and fluid-solid flow occurs in industrial processes as well as in natural phenomena. Solid particles also show unpredictable behaviour that could cause harm and disasters: think about particles that pollute the environment, mudslides and volcano eruptions, as examples. So, how does our research help? At Heriot-Watt we characterise the behaviour of solid particles by means of state-of-the-art experiments and numerical modelling. We work with some of the most renowned researchers in the UK, China and Europe and with industrial partners to solve current problems that affect the production of clean energy, the manufacturing of pharmaceuticals and the management of natural phenomena. As engineers, we look at user inspired solutions that help improve the quality of life. We devise new processes to reduce and control harmful emissions. We work with the British Geological Survey to characterise pyroclastic flow and help manage deadly volcano eruptions. Our work shows that even the study of very small particles can make a difference in everyone's life and make the world a better place.
Future Makers
From discovery to application, our pioneering research delivers results with global impact, helping to transform society, drive the economy and change lives.
Our impact
Our research activity is driven by delivering real results with far-reaching impact.
Our interdiscplinary research spans engineering and energy, physical, social and life sciences, business and design, in areas as diverse as photonics to carbon capture to homelessness.
Latest news
Read about our headline-making research and innovation.
Contact us for collaboration opportunities
For posts on our net-zero research