Living in Edinburgh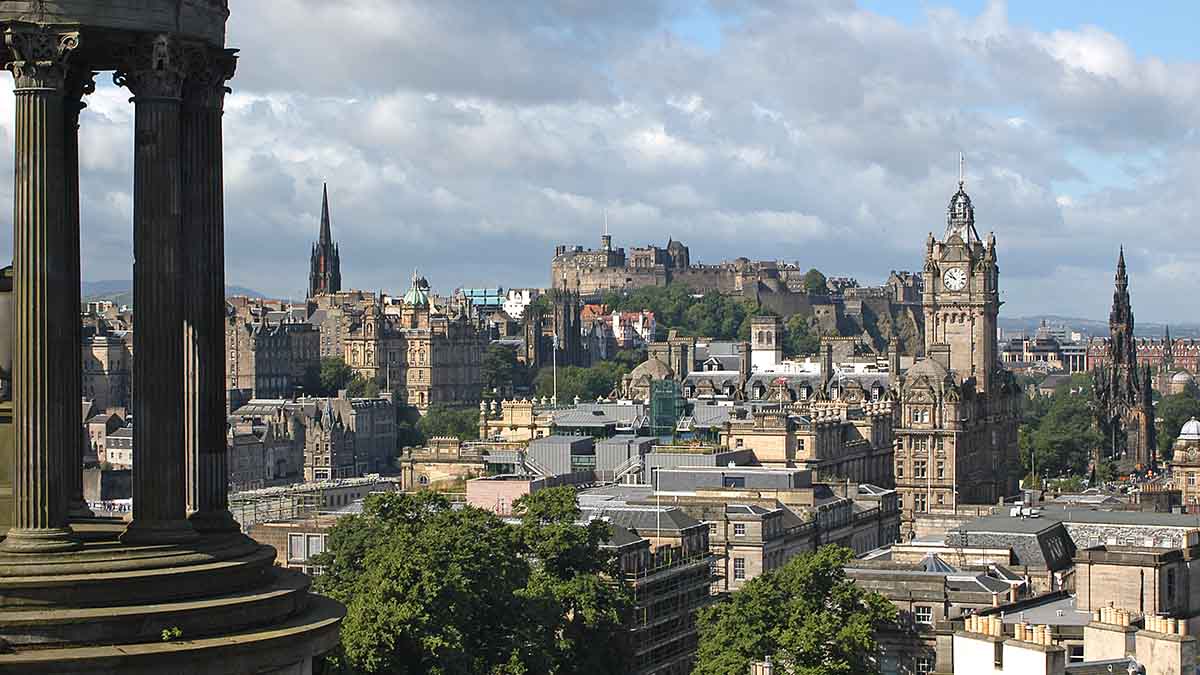 Edinburgh: An inspiring city
Historic and beautiful, a cultural capital that fuels the senses whether you love the arts or nature, nightlife or study life, Edinburgh is stimulating and inspirational and never, ever boring.
It's one of the world's great cities, cosmopolitan and friendly, at the heart of the country's political scene, with a social and environmental conscience and visually, is simply stunning.
Climb to the top of one of Edinburgh's hills and savour a view that has enchanted and inspired generations of thinkers, innovators and inventors - for centuries Edinburgh has been at the centre of discovery and learning.
Walk cobbled streets and discover historic corners. Then find yourself in the midst of modern technology and discovery, in a city that embraces fresh thinking and is an incubator for groundbreaking business and ideas.
Living in Edinburgh means being part of a vibrant city which combines old and new, nature and architecture, art, culture, science and study, with a dynamic outlook that builds on its impressive past.
You can't fail to be stimulated and inspired by Edinburgh. Discover more of what is in and around our Edinburgh campus.
A place to live, study, explore
Students make up one fifth of Edinburgh's population, and there are plenty of amenities, attractions and opportunities, catering for diverse interests and tastes.
In the QS Best Student Cities ranking, Edinburgh was ranked 15th in the world and 2nd in the UK.
There's a wide range of live music in local pubs to major venues, an exciting club scene – you'll find something on every night – and there are hundreds of cafes and bars for socialising.
From shopping to sport, theatres and art galleries to a rich historic heritage, Edinburgh is big enough to feel like a capital city yet compact enough to feel like home.
Edinburgh attractions
Famous for festivals, Edinburgh attracts 1.4 million visitors to the city each year to its variety of festivals devoted to art, culture, film, books, music, science, history and politics.
Edinburgh attractions are varied, from museums to the world-class zoo, historic monuments – like Edinburgh Castle – to its beautiful hills and beaches.
Everywhere you look in Edinburgh is picture perfect. Pretty mews lanes and eerie Old Town closes are matched by grand Georgian townhouses and impressive Victorian galleries – every corner offers something different.
The city also houses some striking modern architecture including the Scottish Parliament Building and the National Museum of Scotland.
It's no surprise that Edinburgh is an award winning city: Edinburgh was named 4th most beautiful city in the world by the Rough Guide (2015). In the QS Best Student Cities ranking (2019), Edinburgh was ranked 15th in the world and 2nd in the UK. QS stated "Notably, 39% of students at ranked universities in Edinburgh are international, providing a diverse and inclusive atmosphere."
The capital of Scotland is a great place to live and study, with a wide range of theatres, galleries, clubs and shops to explore, not to mention the plethora of arty bars and cafes.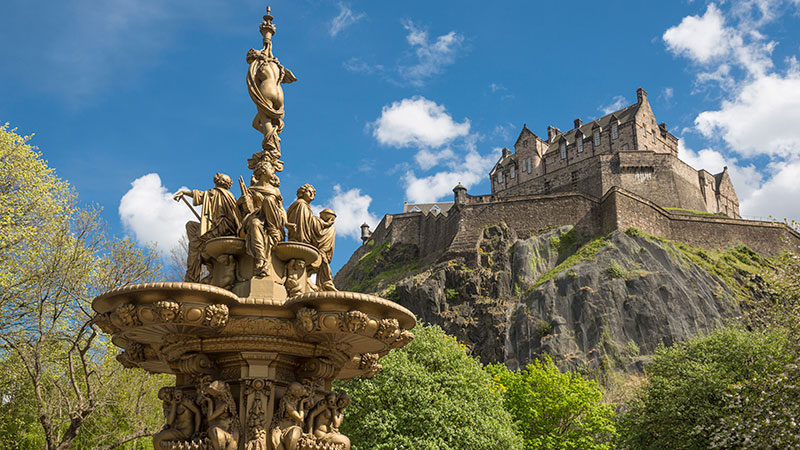 What to do in Edinburgh
You won't struggle to find things to do in Edinburgh. Traditional or modern, upbeat or that bit more peaceful – whatever your personal preference.
There are over 400 pubs and clubs, some traditional and rooted in history and others chic and contemporary. Find traditional music you didn't realise you loved to the newest sounds from international guest DJs, stadium gigs and rising stars.
Dine out on street food or splash out at one of the city's fine dining restaurants.
Then climb Arthur's Seat - the extinct volcano in the very heart of the city – and watch the sun come up.
The unique student experience of living on campus, combined with only being a short bus ride from the beautiful capital of Scotland should be more than enough to make up your mind. Add the fact that Heriot-Watt is high up on the UK university rankings, and you should have no need to look any further!
A great sporting destination
From team sports to individual challenges, national sporting events that draw crowds of thousands to the lonely long distance runner, there's sport of all kinds in Edinburgh.
Our Edinburgh Campus is home to Oriam, Scotland's Sports Performance Centre, which opened in 2016.
There's athletics at Meadowbank Stadium, swimming at the Royal Commonwealth Pool, two top Scottish football teams, world-class rugby at Murrayfield Stadium, skiing and snowboarding at Midlothian Snowsports Centre, climbing at the Edinburgh International Climbing Arena and an array of top golf clubs.
Space to discover
Edinburgh's impressive architecture is matched by its natural canvas.
There are 112 public parks and more trees per person than any other British city, a revitalised canal, rolling hills and Arthur's Seat, an impressive extinct volcano, at its centre.
From Edinburgh you're just a short distance from the spectacular Scottish Highlands in the north, the beautiful Trossachs in the west and the lush green Scottish Borders in the south. Its airport and rail links mean the great cities of the UK are just a journey away.
The weather isn't too bad either. Despite what you might think, Edinburgh gets the same rainfall as Rome and New York.
Moving to Edinburgh
Living in Edinburgh is an attractive option – it's one reason why so many international students opt to come to Heriot-Watt.
Our Heriot-Watt Edinburgh Campus is welcoming and friendly. While Edinburgh was voted safest city in the UK in a recent YouGov Poll, and best place to live in the UK by Quality of Life Index by uSwitch (2015).
One way to discover the unique beauty of one of Europe's most vibrant cities is to visit at an Edinburgh Campus Open Day.