Technologies to reduce waste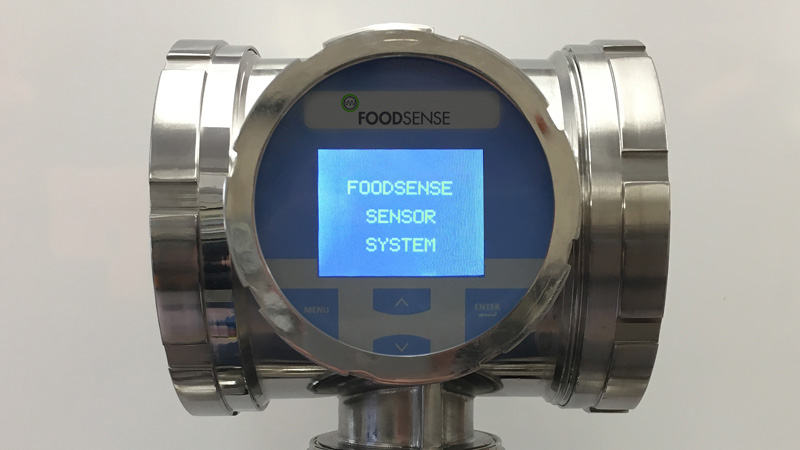 Revolutionary manufacturing research is opening new possibilities for the food and drink industries. Leading this work is Professor Marc Desmulliez, Deputy Head of Sensors, Signals and Systems at Heriot-Watt, who has created a spin-out company in microwave sensing and is spearheading new thinking in biomimetics.
Manufacturing companies are increasingly looking to reduce waste and become environmentally friendly businesses, while improving process efficiencies. Professor Marc Desmulliez at Heriot-Watt has created state-of-the art sensor systems that help companies do just that.
After nine years of intensive research into microwave systems, Professor Desmulliez and his team developed a revolutionary system that enables food and drinks companies to save 30-40 per cent of waste on manufacturing processing lines. Marketed through the spin-out company MicroSense Technologies Ltd, the non-contact sensors enable companies to precisely monitor production lines and product quality, resulting in waste reduction, improved efficiencies and cash savings in raw material and plant loss.
Patented product
The company's patented product, FoodSenseTM, a microwave based sensor system, has already been trialled in food companies and validated by industry. It is certified for use in industry and expected to be rolled out worldwide. "FoodSenseTM is clearly world leader in the field of microwave sensing with rapid return on investment for industrial users," says Professor Desmulliez. "I believe that we have created a new family of instruments that will populate food processing lines in the near future."
He is thrilled with the success of his sensor system and its potential impact on manufacturing worldwide: "I am very proud to have translated an idea, microwave sensing, into a commercial prototype tested in industrial setting, within a period of six months.
"This could not have been possible without the help of my colleagues however, especially with their connections in industry in India," Desmulliez continues. "Research and development is truly an international endeavour today and engineers should not be afraid of reaching out beyond the realms of UK academia and industry. Rewards can be substantial in terms of development costs and access to talent."
Biomimetics potential
Professor Desmulliez's wide spectrum of research interests have led him to the potential that biomimetics can offer manufacturing. Biomimetics involves the translation of biological materials, forms and structures into manmade products.
The researcher has mapped out a 10-year research plan, proposing a methodology to encourage industry to take up of this new area of engineering and ensure that biomimetics is established on sound science and engineering platforms. To date, he has organised four international workshops to gather the top minds in the field. Together they are working on three research projects looking at various aspects of this nascent field of engineering.
"The translation of biological processes today could lead to the manufacturing of tomorrow. With the right methodology helping industries, I do believe that Nature Inspired Manufacturing will pave the way to a new type of engineering that is inherently sustainable," he concludes.