Whisky chasers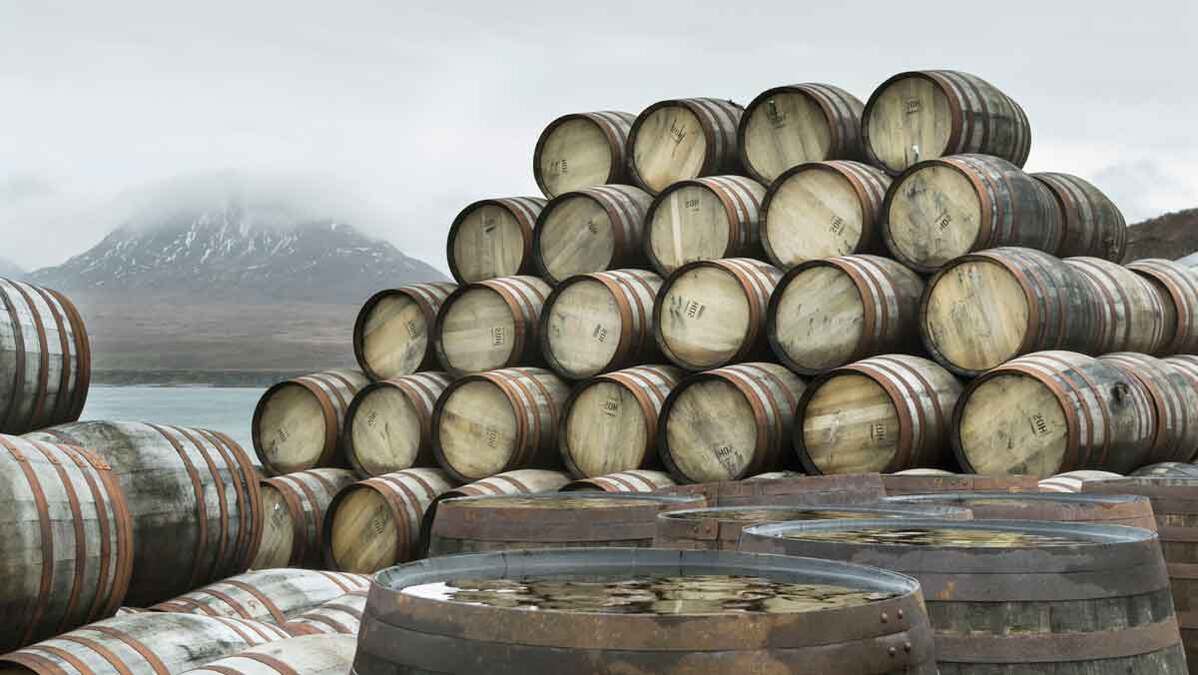 The manufacturing of food and drink produces – and consequently wastes – tonnes of potentially useable by-products. With a melting pot of financial, nutritional and environmental aspects to consider, an ambitious spin-out enterprise from Heriot-Watt University has been on an extraordinary journey that begins with whisky and ends up with salmon.
The booming global population has resulted in an ever-increasing demand for protein – either for human consumption or as livestock feed. Many traditional protein sources are currently subject to production restrictions or are simply not sustainable, even at considerably reduced levels. Accordingly, there is a critical need for alternative large-scale sources of nutritionally suitable protein. Horizon Proteins Ltd (HP) – a spinout company founded by Professor Nicholas Willoughby – emerged in 2014 and specialises in the transformation of underutilised resources from the food and drink industries. Over the past few years, the company has developed a patented technology for recovering proteins from the by-products of whisky making processes.
Mash up
HP originally sprang from a collaboration between academics specialising in the areas of process engineering, biopharmaceutical manufacture and whisky distilling.
Every year, the malt whisky industry in Scotland alone produces about three billion litres of pot ale – a residual from whisky manufacturing. The liquid is very challenging to dispose of, and for decades the distilling industry has been keen to develop more environmentally and economically sustainable methods to manage it. Through their research, the HP team realised that the protein content of pot ale made it nutritionally perfect as a feed for fish, and particularly species of salmon. The other components of pot ale, however, are anti-nutritional or harmful and, therefore, need to be separated.
HP subsequently identified a route to economically separate the protein and was awarded with £500,000 assistance from the Scottish Funding Council, plus £200,000 industrial support to hone the process; working with distillers and aquafeed manufacturers. By adapting techniques more commonly applied to high-value pharmaceutical products, HP duly developed the unique, cost-effective separation and extraction process. Ultimately, it has managed to transform a historically underused by-product and increased the sustainability of various distillery processes.
Leaping salmon
The company has now been fully commercialised through the Scottish Enterprise High Growth Spin-Out program and has already run process-scale trials at several distilleries and processing plants, while also running vital feed trials with salmon. Meanwhile, as the company awaits the construction and operation of full-scale processing and product drying plants, it has gained EU approval for commercial use in several feeds produced by key manufacturers.
The technology is now seen as a crucial element in the development of a circular Bioeconomy in Scotland and throughout wider areas. HP has also contributed to policy advice through reports and reviews on distilling, brewing and aquaculture, as well as being an invited guest at events such as 'Building a Bioeconomy in Scotland' and the Milan Expo, in 2015. Commercial HP production facilities are likely to be operational in 2019 and, once deployed, the technology will reduce environmental pollution, allow for re-use of water, lower by-product processing costs and provide a sustainable source of protein for a growing global population.