The dangers of driver distraction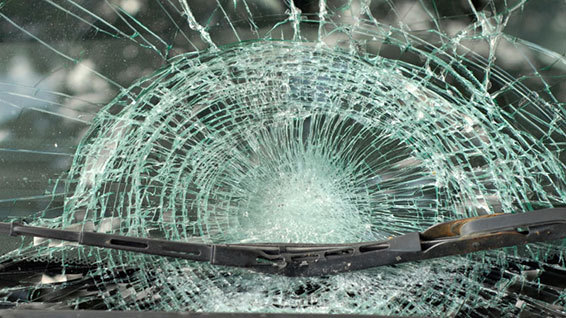 How many drivers could claim they never let themselves get distracted – never pay more attention to the stereo or their passenger than to the road ahead?
Dr Terry Lansdown studies how people allocate their attention while at the wheel, in order to combat driver distraction more effectively. His expertise has influenced government road safety policy, particularly as it affects young people, and helped the international road haulage industry provide enhanced safety training for drivers.
Dr Lansdown, from Heriot-Watt University's Psychology Department, specialises in understanding the relationships between voluntary allocation of attention and inappropriate and potentially dangerous distractions. His research has measured the effects of distraction on vehicle control in a driving simulator, on private test tracks, on the public roads and via surveys to explore real-life impact. One survey revealed frequent engagement with highly distracting activities when driving, many of which are illegal in the UK. Extroverts (whose typical behaviour is talkative and energetic) and young people were the groups most linked with distracting behaviour such as texting while driving.
In 2008, Dr Lansdown was part of a group of UK research experts brought together by the UK's Department for Transport to define policy requirements for driver distraction. The Department's subsequent report provides the basis for refinement of policy on hand-held phone devices and in-car distractions such as entertainment systems.
Then in Scotland, a Committee of the Scottish Parliament convened a special session on young driver road safety and asked Dr Lansdown to give evidence as an expert witness. The committee's findings fed into review of Scotland's Road Safety Framework 2020.
Dr Lansdown has also advised on International Standards, specifically ISO 15007 which measures driver visual behaviour. This facilitated common terminology being adopted across the research community, road haulage industry internationally and in common standards applied to driver induction and training.