Wireless EV Charging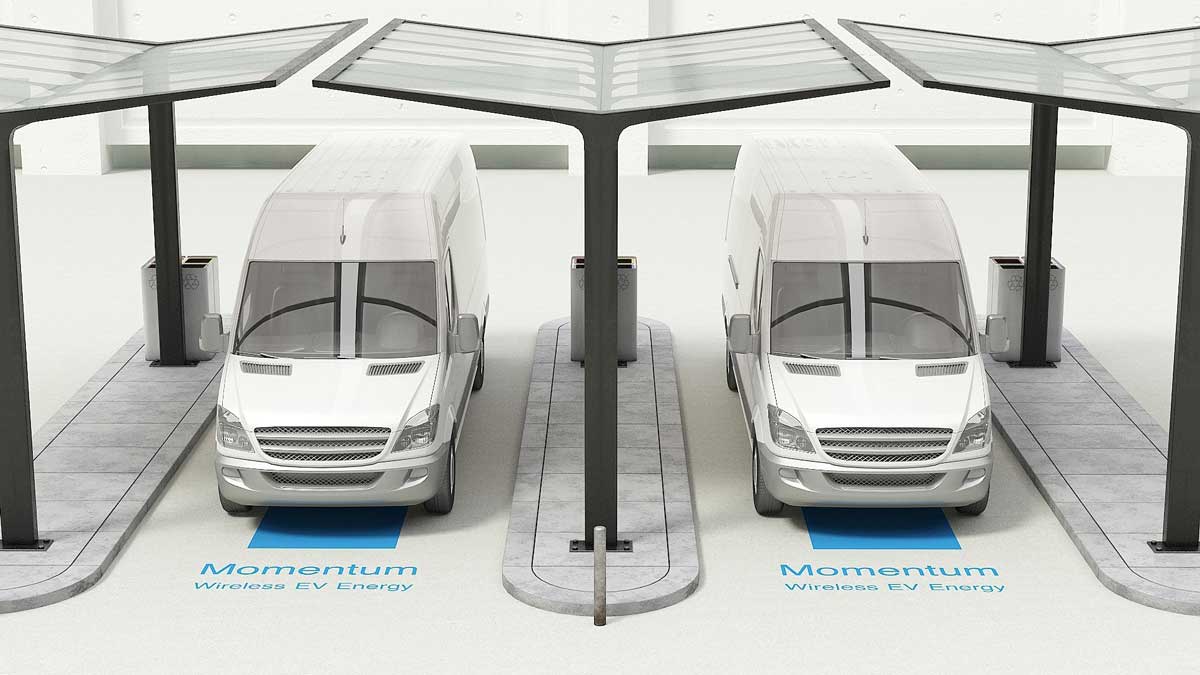 Electric vehicles (EVs) generally have shorter ranges, which means they need to access high powered chargers more frequently. For businesses operating fleets of vans this can impact on productivity and efficiency, with vehicles required to return to their depot during the day for charging, creating what's referred to as 'stem mileage' – the wasted additional time and mileage accumulated from travelling from the delivery route to the depot.
Logistics modelling expert, Professor Phil Greening, is working with data science and simulation specialists from Flexible Power Systems (FPS) to address this issue, looking at how micro-fulfilment centres or hubs could be developed in locations that minimise stem mileage for all participating operators, providing a more cost-effective solution.
In addition to the centralised hubs, the project is looking at high-power wireless charging which allows electric vehicles (EVs) to recharge while parked on charging pads instead of using cables that need to be plugged in manually. Wireless charging is faster to start and dispenses with cables that can cause trip hazards or require maintenance. It is also future-proofed for the advent of autonomous vehicles which will not have a driver to plug in a cable. Enabling vehicles to power-up while loading and unloading, as well as when parked, wireless charging provides greater flexibility.
Combining this technology with a hub system has the potential to significantly increase uptake of EVs by business and industry, helping to decarbonise commercial transport. To better understand this, the team are developing a large-scale simulation of the behaviour of charging hub users, using real world data, to investigate the impacts on their business. City of Edinburgh Council (CEC) is participating in the project as a vehicle user.
Equipping hubs with fast wireless chargers means that vehicles can be charged in a relatively short visit (30-60 minutes). As this technology is expensive, splitting the costs of both the chargers and the required electricity network through a shared hub, helps to mitigate these costs. Users would be able to schedule access and company transport planning systems could negotiate access to the hubs to ensure charging sessions fitted with an optimal route. The project is testing how this could work in practice across logistics, local government, and users.
To facilitate the research, the UK's first wireless charging hub for light commercial vehicles has been installed at Heriot-Watt University's Edinburgh campus. It can service specially adapted vans from both City of Edinburgh Council and Heriot-Watt's estates team. The technology has already been proven for mass transit applications and will be supplied by specialist firm, Momentum Dynamics.
Read more Logistics and Sustainability news
Contact our Global Research, Innovation and Discovery team about research collaboration and business partnership opportunities at GRID@hw.ac.uk