Trustworthy Autonomous Systems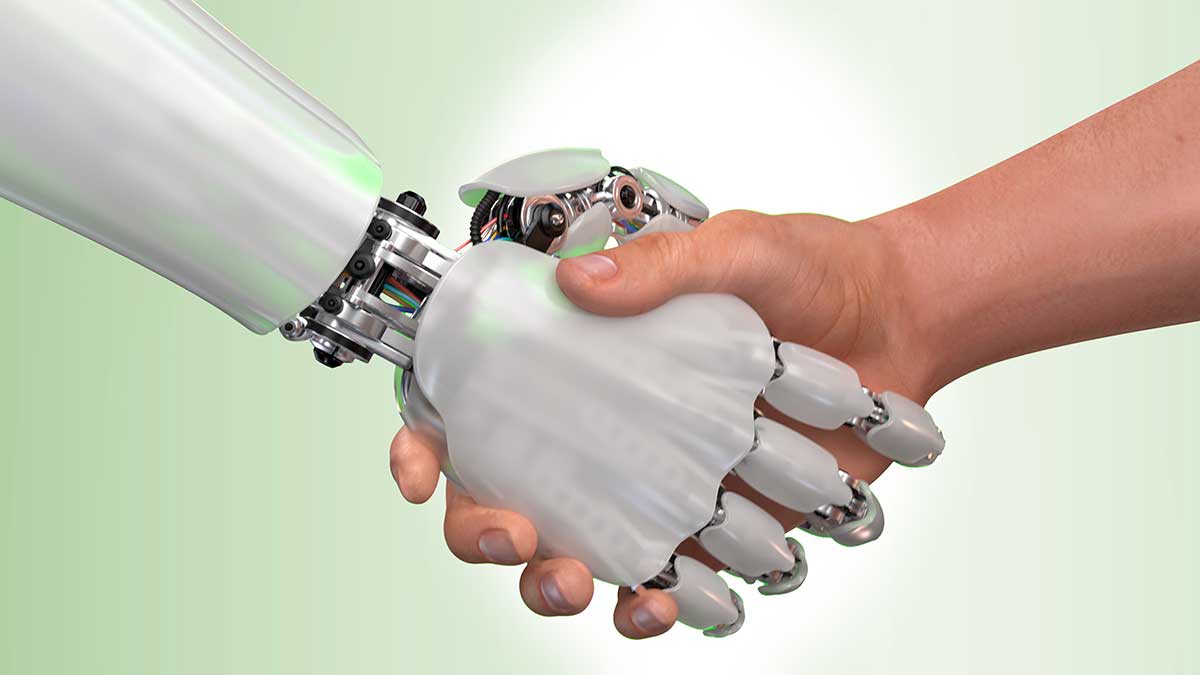 As artificial intelligence becomes more deeply integrated within various systems, enabling those systems to make their own decisions and act on their own, an inevitable question arises: can they be trusted?
The UKRI Trustworthy Autonomous Systems (TAS) Node in Trust addresses this critical question, and aims to drive forward cross-disciplinary fundamental research to create the autonomous systems of the future. The programme is led by Heriot-Watt's Professor Helen Hastie, joint academic lead of the National Robotarium and Director of the EPSRC Centre for Doctoral Training in Robotics and Autonomous Systems.
The challenge of managing trust between humans and autonomous systems is particularly difficult. TAS will spearhead research that examines how robotic and autonomous systems can be more transparent in their actions and thereby instil trust in their human users. It will develop world-leading best practice for the design, regulation and operation of trusted autonomous systems.
Through a multidisciplinary approach, grounded in psychology and cognitive science, TAS will spearhead foundational research on how humans, robots and autonomous systems can work together, considering how best a shared reality can be built through human-robot interaction. It will look at how to make this interaction transparent, so it can be trusted, and how to establish, maintain and repair trust by incorporating the subjective view of humans towards autonomous systems.
Managing trust through transparent interaction will increase the confidence of those using autonomous systems, allowing them to be adopted in scenarios never before thought possible. This might include situations that currently endanger humans, such as pandemic-related tasks or those in hazardous environments.
Ultimately, TAS will increase the adoption and maximise the positive societal and economic benefits of autonomous systems. It will deliver systems which are socially beneficial, protect people's personal freedoms and safeguard physical and mental wellbeing. Creating autonomous systems that are safe, reliable, resilient, ethical and trusted will ensure they are more widely used and accepted in a variety of industry-relevant applications.
The TAS programme is a collaborative UK-based platform comprised of Research Nodes and a Hub. The academic consortium includes Professor Yiannis Demiris of Imperial College London, Professor Angelo Cangelosi of the University of Manchester and Professor Thusha Rajendran from Heriot-Watt University.
The UKRI Trustworthy Autonomous Systems (TAS) programme is funded through the UKRI Strategic Priorities Fund and delivered by the Engineering and Physical Sciences Research Council (EPSRC). The programme brings together the research communities and key stakeholders to drive forward cross-disciplinary fundamental research to ensure that autonomous systems are safe, reliable, resilient, ethical and trusted.
Contact the National Robotarium about research collaboration and business partnership opportunities at NationalRobotarium@hw.ac.uk