Community Engagement Leads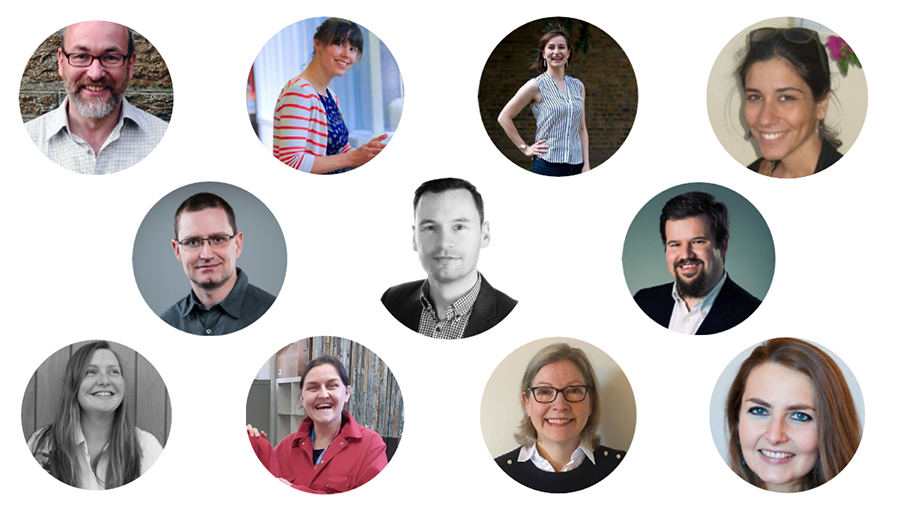 At Heriot-Watt, our Community Engagement Leads work closely with the HW Engage team to deliver the strategy's mission to 'inspire and understand the mutual needs of our global – local communities and provide measurable pathways to global impact through our pioneering research'. For more information about the leads and their areas of expertise, see their profiles below.
Dr Michael Bell, EGIS
Based at the Orkney campus, Michael is interested in inclusive engagement with communities, embedding engagement in his research into sustainable fisheries. Michael's experiences both within and outside academia bring expertise in how effective communication can provide an evidence base for managers and policy makers or at finding solutions for a better world.
Dr Helen Bridle, EPS
Helen has a wealth of public engagement experience, from festivals to schools engagement, collaborating with a number of different external people and organisations. Helen was recently appointed as an EPSRC Engineering Engagement Champion, co-creating resources to showcase diversity of engineering to 3-7 year olds and families.
Dr Heidi Burdett, EGIS
Heidi has more than 10 years of experience in designing and delivering a variety of public engagement activities in environmental science, from public talks, science festival exhibits, regular interviews on international TV, radio and the web and as a Researcher in Residence at local schools.
Dr Elma Charalampidou, EGIS
Elma has worked with diverse publics and different forms of engagement, developing and implementing initiatives that advance and deliver the engaged research strategy and advising on key strengths and opportunities.
Dr Paul Dalgarno, EPS
Paul is deeply passionate about all forms of public engagement and outreach, with extensive background with a variety of outreach and engagement activities from public talks to science festivals, workshops, and school engagement.
Prof Alan Gow, SoSS
Alan has embedded public engagement throughout the life cycle of his research on brain ageing, from small community activities to larger national events. Within his department, Alan strives to create an environment that encourages people to do public engagement, and also to share and celebrate that activity.
Dr Alistair McConnell, MACS
Alistair is a robotics researcher based in the School of Mathematics and Computer Science. Throughout his academic journey, he has worked to take his research out of the lab and into the wider public be that through running interactive sessions at schools, letting the public control robots at museums or giving 3 minute talks about his work. He is an advocate of embedding public engagement throughout both his research and teaching courses.
Dr Lucy Robertson, SoTD
Based at the School of Textiles and Design in the Scottish Borders, Lucy is a researcher and lecturer specialising in Interactive Textiles for wellbeing. Through her research, she explores how communities can connect through shared learning, making and exhibiting work. At the School of Textiles and Design, community engagement is embedded in the teaching and research activities from small community activities to larger national events including our annual degree shows.
Grace Smith, SoTD
Based at the School of Textiles and Design in the Scottish Borders, Grace works extensively with outreach in schools and other external organisations, including taking part in festivals and facilitating workshops on campus. As a technician, she is keen to highlight the key role that technical services play in the delivery of community engagement activities and inspire other technicians to get involved in these important endeavours.
Dr Mary Stewart, SoSS
Mary has vast experience in engaging with our communities throughout the life cycle of research, to identify the research question, co-develop research, involve participants in the research project, consult the public and ask them to interact with what we have done, and inform and disseminate our research.
Dr Beth Watts, EGIS
Beth has extensive experience of engaging directly with the public and via online avenues, educating and challenging the public and raising the quality of public and media debate. She is keen to maximise the capacity of Heriot-Watt staff to meaningfully contribute to public debate and social change.