Dr Steven Hammer
BEng (Hons), PhD, CEng, MIMechE
Role

GRID Project Manager/Developer in Mechanical Engineering

Email

Phone

+44(0)131 451 4354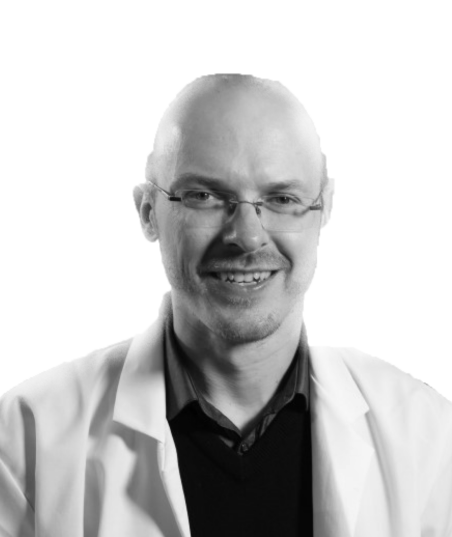 About
Teaching Group:
Mechanical Engineering
Teaching Interests:
Steven teaches programming Arduino microcontrollers using C++ and basic electronics to first-year mechanical engineering students. He has also developed online experiments for learning Arduino remotely.
Steven leads training at the GRID Maker Space. He has developed training materials for 3D printing using the selection of FDM printers available at the GRID Flex Labs. He also provides training for laser cutting using the Maker Space's C02 laser cutters.
Biography

Steven has worked in the medical devices sector in academia and industry. He started work in Medical Physics at the University of Edinburgh, developing 3D ultrasound methods to improve the diagnosis of arterial disease. He then moved into the laboratory automation industry, developing mechanical and optical sensing systems for blood analysis devices. He later moved into MRI research, developing actuators for measuring the stiffness of brain tissue and knee muscles, before moving into the upper-limb prosthetics industry.

He began work at Heriot-Watt University in 2012, developing medical devices to measure the stiffness of the prostate gland to improve the diagnosis of prostate cancer. He designed a research device that was used in patient studies that measured prostate tissue quality in over 400 patients. This led to the award of a Royal Society of Edinburgh Enterprise Fellowship (2017-2018), Scottish Enterprise High-Growth Startup support, and a Horizon 2020 SME Instrument phase 1 grant to pursue commercial development of the device.

Steven began his current role (project manager/developer) in 2019 at GRID. He manages the GRID Maker Space, and trains students and staff in using 3D printing, laser cutting, and programming and electronics using Arduino microcontrollers.
Research

Biomedical engineering, Medical devices, Sensors, Soft tissue characterisation, Prostate cancer, Magnetic Resonance Elastography, 3D ultrasound, Image-guided modelling, Arterial wall motion, Arterial disease.
Publications