Dr Alan Faulkner-Jones
MEng, PhD, AFHEA
Role

Assistant Professor - Mechanical Engineering

Email

Phone

+44 131 451 4381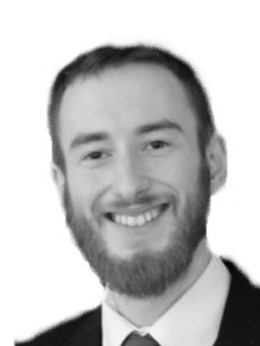 About
Teaching Group
Mechanical Engineering, EPS-GA
Roles
Programme Director, BEng (Hons) Engineering: Design & Manufacture (GA)
EPS GA Coordinator
Admissions Tutor – EPS GA
Mitigating Circumstances Committee Member
External Examiner – GCU, 2018-2022
Teaching Interests
Alan's teaching experience spans across all years of the BEng (Hons) Engineering: Design & Manufacture (Mechanical) programme from praxis, engineering graphics, analogue electrical fundamentals, mechanics fundamentals, fluids fundamentals and programming in year 1 to strength of materials, materials engineering, machine dynamics in year 2, further materials engineering, vibration analysis, control engineering and engineering management in year 3, specialist engineering technologies, advanced mechanics of materials in the final years. Mostly within the Graduate Apprenticeship programmes, his focus is on Work-Based Learning – directly applying and evidencing course topics to real-life scenarios in industry
Biography

Alan Faulkner-Jones is an Assistant Professor in Mechanical Engineering at Heriot-Watt University. Since 2017 he has been the Programme Director of the new Graduate Apprenticeship (GA) programme BEng (Hons) Engineering: Design & Manufacture and more recently acts as a Coordinator for the other GA programmes in the School of Engineering & Physical Sciences (EPS) - BEng (Hons) Engineering: Instrumentation, Measurement & Control and BSc (Hons) Data Science.

Alan received his MEng (2010) and PhD (2015) degrees from Heriot-Watt University, Edinburgh. His undergraduate Masters degree was in Robotics & Cybertronics (a multi-disciplinary area between Mechanical, Electrical and Software Engineering), and his PhD applied this engineering knowledge to creating micro-scale 3D biological tissues from human pluripotent stem cells using custom built valve-based bioprinting platforms for applications in animal-free drug development and personalised medicine.
Research

Alan's fundamental interest in mechatronics, especially how 3D printing can be utilised for biofabrication applications. He has previously developed custom bioprinters utilising solenoid valves, peristaltic pumps and bio-extrusion technology to deposit viable human pluripotent stem cells into 3D architectures.
Publications