Dr Olisanwendu Ogwuda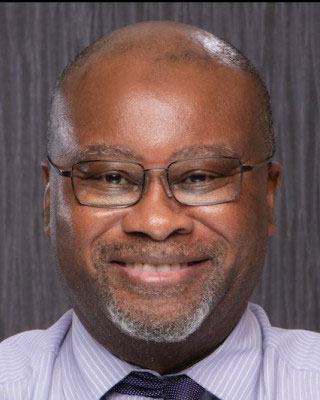 Dr. Olisanwendu Ogwuda is the Centre Manager at the Centre of Excellence in Smart Construction and the Director of Industry Engagement for the School of Engineering, Geoscience, Infrastructure and Society (EGIS) at Heriot-Watt University, Dubai.
Dr. Olisanwendu Ogwuda leads all strategic relationships between Heriot-Watt University, Dubai and the Built Environment and GeoEngery sectors. In his role he actively promotes the multi – disciplinary Heriot-Watt University Dubai strengths which align with industry needs in relation to education and applied research and development.
Olisanwendu is also responsible for building and managing relationships with CESC industry members along with the continuous development of the CESC brand identity.
Prior to this, Olisanwendu led the development of the new Civil Engineering programmes at Heriot-Watt University Dubai. He also led the development of links between the University and the United Arab Emirates local chapters of the Institution of Civil Engineers and the Institution of Structural Engineers. He was also responsible for the University's civil engineering programmes being the first in the region to be accredited by the UK Joint Board of Members (JBM) professional institutions.
An expert in his field, Olisanwendu has worked with industry and academia for over 30 years, including over 15 years in applied research and development linking research and practice. He has developed partnership opportunities that have provided commercially focused innovation, research and technology development in low energy and sustainable construction. He is a member of the Chartered Institution of Highways and Transportation and the Institute of Asphalt Technology.
Olisanwendu holds a PhD in Civil Engineering from Abertay University.
When not cheering on his beloved Arsenal Football Club, Olisanwendu likes to relax by listening to great music and reading general knowledge books.