Student Service Centre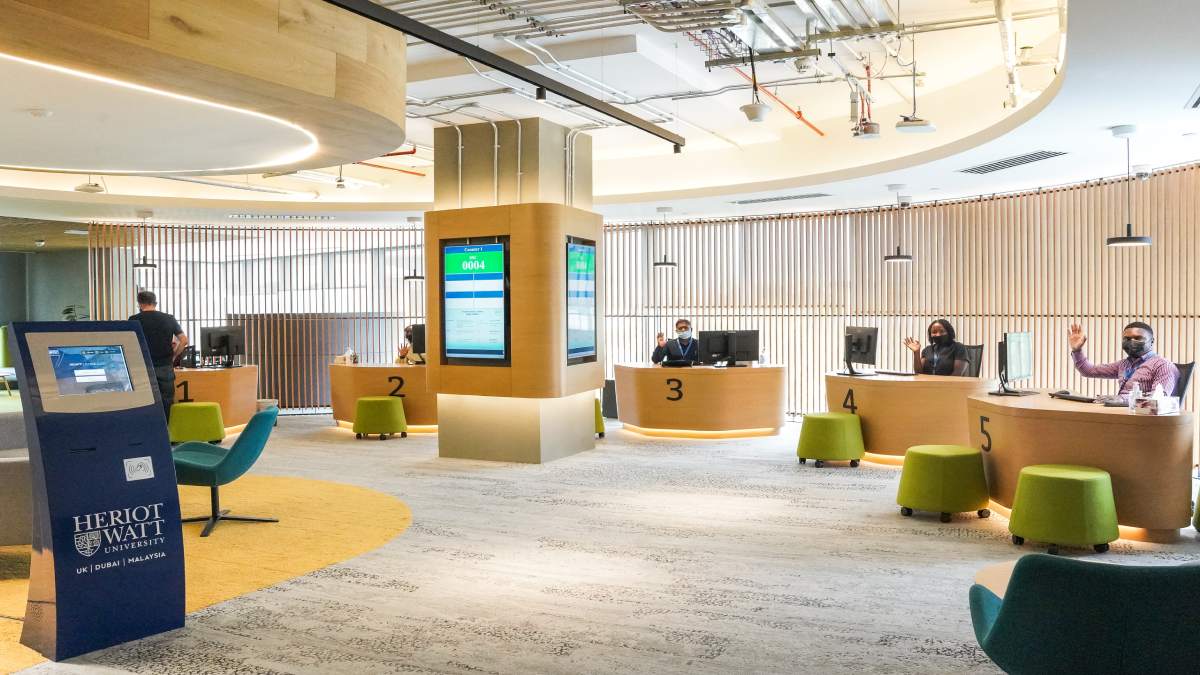 Student Service Centre offers services to all students (enrolled and graduates). Students can contact the centre for academic, finance, visa or accommodation queries.
Services and contact details
Department
Services provided
Contact details

Student Services

Academic enquiries (exams, graduation, etc.)
Student record amendment (programme transfer, extend study duration, reassessment, etc)
KHDA attestations
Letters/transcripts
Support with enrolment and course registration
Student ID cards

Finance

Tuition fee payment (cash, cheque, credit card)
Other additional fee payment (cash, cheque, credit card)
Payment plans

Visa

Visa documents submission and collection
Visa letters
Passport & Emirates ID collection
Where to find us
Student Service Centre is located on the first floor of the Heriot Watt Dubai Campus, Knowledge Park.
Operating hours:
Monday – Friday 9:30am - 7pm (Visa closes at 5pm)
Saturday 9:30am - 5pm (Visa closed)
Sunday Closed
Ramadan operating hours:
Monday – Friday 9:30am - 7pm (Visa closes at 5pm)
Saturday 9:30am - 3pm (Visa closed)
Sunday Closed