Facilities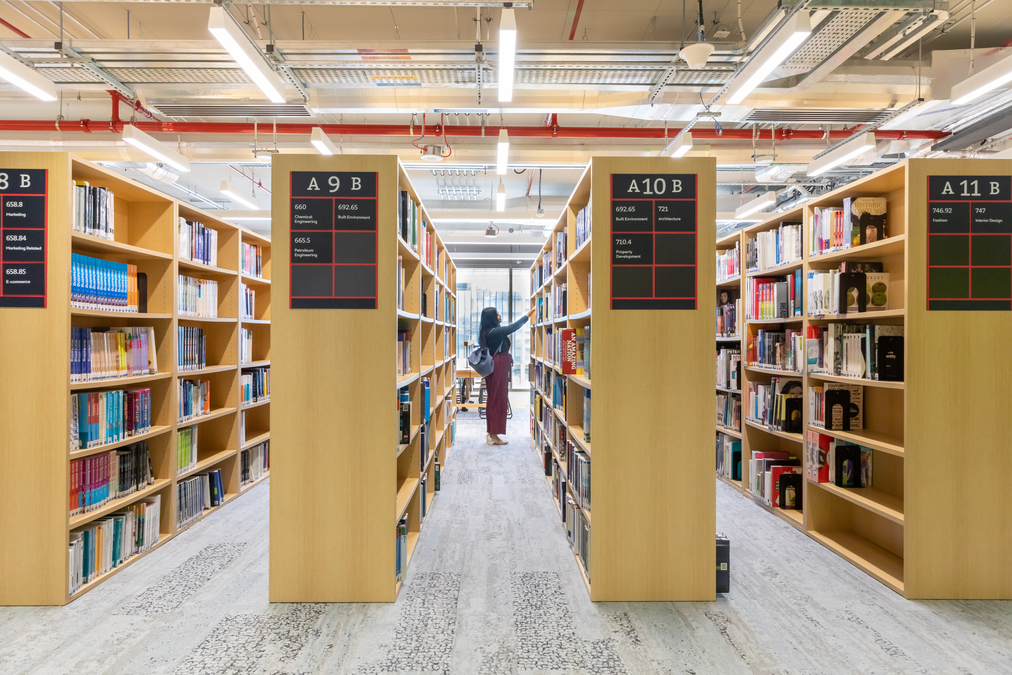 Students enjoy dedicated classroom, ICT, computer, library, and counselling facilities. A range of cafes and restaurants are available on site and there are many amenities in close proximity to campus.
Library
Library staff are always on hand to help students with on and offline queries and to offer guidance. The library offers the following facilities:
Academic textbook collection: a wide range of books are currently available to students in support of the programmes being taught on campus; regularly added to, this collection continues to develop
Databases: to facilitate students in their search for details of articles, conference papers, theses and other information on their research topic
Electronic journals: to allow students to access the full text of articles from hundreds of journals from several Internet-enabled computers
Resource guides: supplied for all the programmes taught at the Dubai campus, to assist staff and students to identify the most important information resources for their study and research
Computer laboratory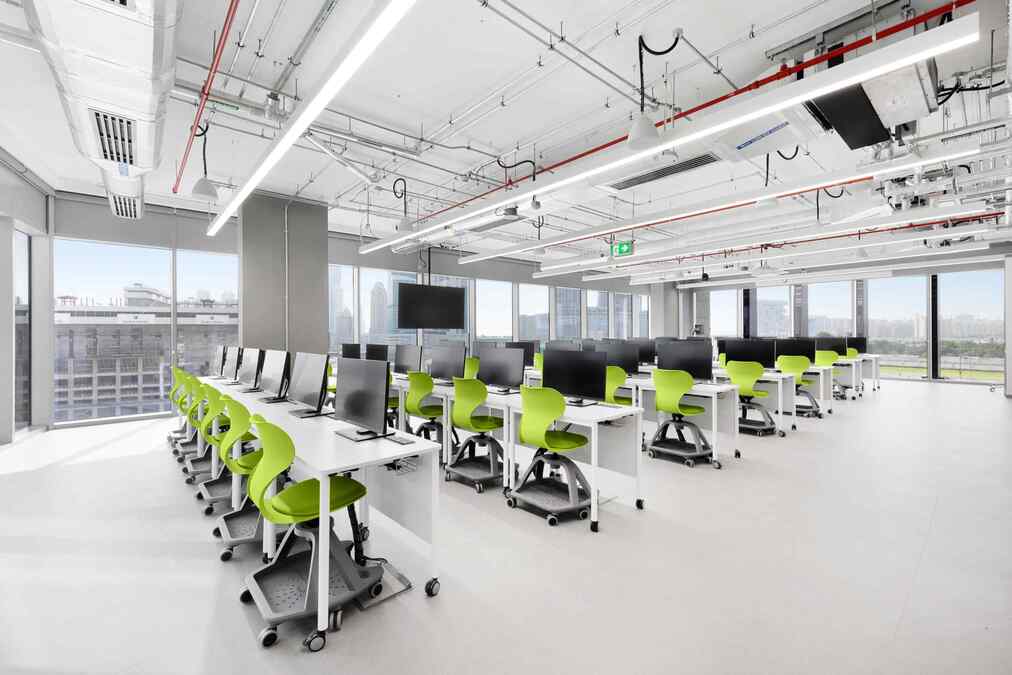 The IT Helpdesk provides support to students for all the major IT packages and staff can assist you with a wide range of queries, from accessing our virtual learning environment (VISION) and email, to assisting with printing or resolving software problems.
There is also a fully equipped computer lab for the use of students. With over 40 internet-enabled PCs, the resource is used throughout the day.
Canvas – Your Virtual Learning Environment
From September 2021, the University will be using Canvas as the new Virtual Learning Environment. Canvas will be the learning hub for our students and the home of our course sites. 
Canvas enables you to:
Deliver course materials
Set and take quizzes and surveys
Set and receive assignments
Communicate through online discussion
Track progress and manage grades
Heriot-Watt University staff can find out everything they need to know about the Canvas Project, including where to find support and guidance, FAQs and much more by visiting the Canvas Project SharePoint site.
Students at Heriot-Watt University can find out everything they need to about getting set up for their studies on Canvas by visiting the Canvas Student Information Hub.
Engineering laboratory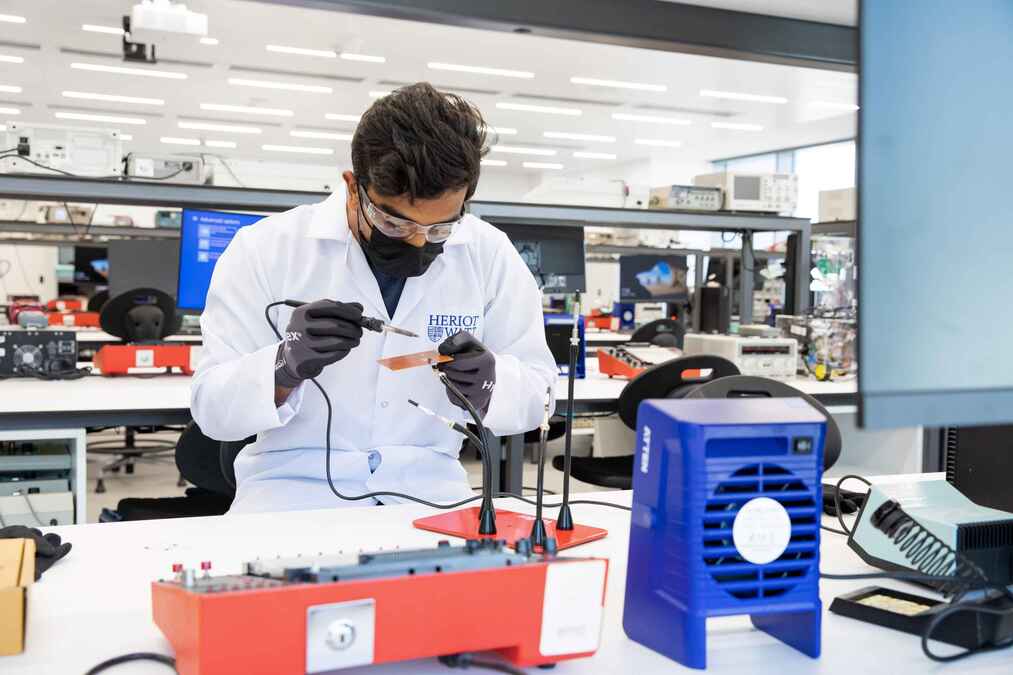 There is an in-house laboratory for use by mechanical engineering students to test dynamics, strength of materials, and the mechanics of materials. The fully equipped laboratories are also equipped to test thermofluids, fluid mechanics, fluid dynamics, and thermodynamics.
Undergraduate Honours Electronic and Electrical Engineering BEng degree students also have access to oscilloscopes, function generators, digital multimeters, soldering stations, and prototyping trainers. In addition to this hardware, software including MultiSIM/electronics workbenches, Orcad schematic capture software, visual studio, Borland C/C++ compiler, Assembler/compiler and LabView software and SCADA is being provided.
Chemical Engineering Honours and BEng degree students run several laboratory experiments. This includes Pipework Assembly, Model Refinery, Physical Chemistry, Analogue Electronics, Fluid Mechanics, Heat Transfer, Piping and Instrumentation, Digital Electronics, Separation Processes, Reaction Engineering, Process Control and PID controller. In addition, software related lab experiment such as, APSEN PLUS, ASPEN HYSYS, MATLAB, Visual Basic and LabView MyRIO