Student life and wellbeing
Heriot-Watt University, Dubai encourages students to take part in activities, community services and networking to develop leadership skills, positive interpersonal relationship skills, and to encourage exposure to various cultures, ideas, arts and styles of life.
Sports clubs
Heriot-Watt University offers an active student life beyond your day to day studies. With a range of sports on offer, such as cricket, basketball, football, volleyball, table tennis and dragon boating, students can join their favourite sport and participate in Inter-University and league competitions.
In-house activities
A range of talent-building activities extending from clubs such as MUN, Debate, Drama, Dance, Music, Gaming & Anime and Humanitarian activities runs at the Campus.
Our students have also participated in careers days, cultural gatherings and gone on outings and day trips such as desert safaris.
Student Council
The Student Council is the primary representative body of the students at the Dubai Campus.
The Student President (a full-time role), who is the chair of the Student Council, is elected by the students every year. The Student President also sits on most of the high level committees of the campus. This to ensure that the opinions of the students are considered within the current University matters. Even if you are not a class representative or school officer, your opinion will be voiced through the student representation structure and general meetings.
The Council always ensures to promote activities within the campus and establishes that there is a social and academic unity among the students, no matter what your background is.
Student development support
Students also take part in an Academic Scholars group, which runs self-help sessions for fellow students who need extra academic support.
Open sessions for student development support are planned to encourage student development and support them through their learning programme. Workshops shall range from plagiarism, exam stress management, time management to wide range of other developmental areas.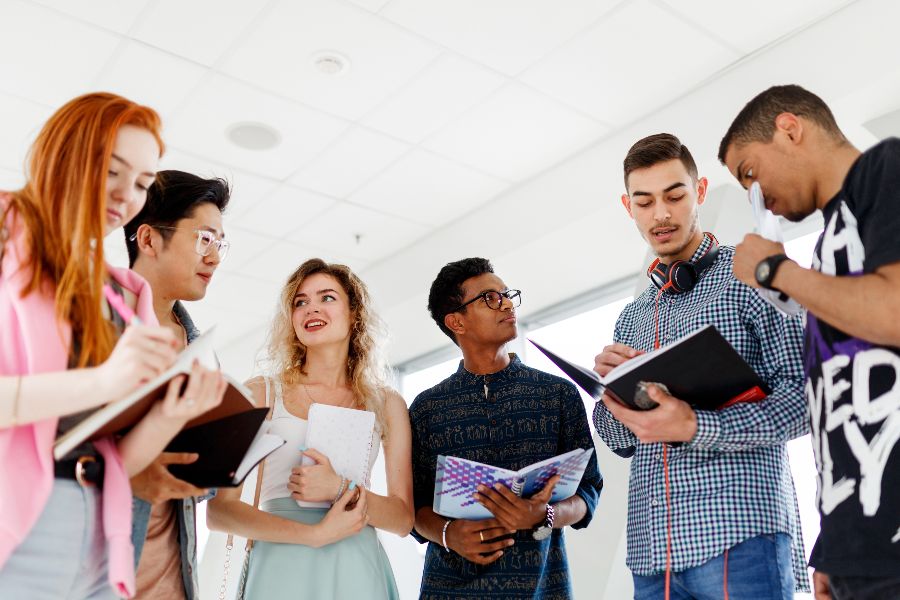 Health and wellbeing
We understand that your physical, emotional and spiritual wellbeing are important in helping you make the most out of your time at the university.
Staying healthy, both physically and mentally, means you can remain focused on your studies, achieve your full potential and enjoy the experience of being a student.
Visit our Students Wellbeing page to find out more information. See here for specialist support for Students of Determination.
Careers
The Careers and Graduate Futures Service is here to support your career planning in a number of ways. To explore your options please see our Careers page.