Non-executive board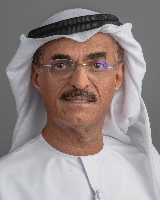 HE Dr Abdullah bin Mohammed Belhaif Al Nuaimi
HE Dr Al Nuaimi was appointed UAE Minister of Climate Change and Environment in July 2020. In this role, he leads the Ministry's mission of spearheading the UAE's drive to mitigate and adapt to the impact of climate change, and protecting the country's ecosystems.
His Excellency also heads the UAE Council for Climate Change and Environment, the National Biosecurity Committee, and is the chair of CESC.
Professor Ammar Kaka
Professor Ammar Kaka joined Heriot-Watt University in 2000 as a professor of Construction Economics and Management at the School of the Built Environment. In 2008, he was granted the William Watson Chair of Building Engineering and in 2009 was appointed Provost and Vice Principal of Heriot-Watt University, Dubai.
Professor Kaka is the deputy chair of CESC.
Dr Anas Bataw
Dr Anas Bataw holds a PhD in Civil Engineering from The University of Manchester. As Director of CESC at Heriot-Watt University, he has the responsibility of leading vibrant, collaborative initiatives.
He has strong entrepreneurial leadership skills in identifying, developing and implementing smart initiatives and AEC innovations that are responsive to the needs of rapidly growing organisations and disruptive industries.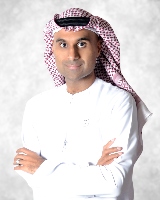 Dr Ghanim Kashwani
Dr Ghanim Kashwani gained his PhD Civil Engineering from Heriot-Watt University and is currently an academic researcher at NYU Abu Dhabi. Dr Kashwani is also a chartered environmentalist and a chartered manager.
He continues to publish papers in international journals in which his research interests include construction materials, safety engineering, and fire engineering.
Jim Parker
Jim, a chartered surveyor, is the Commercial Director for Mott MacDonald Middle East, a past chairman of the Royal Institution of Chartered Surveyors MENA Region, Quantity Surveying and Construction Professional Group Board.
He has in 35 years' experience in industry and has successfully delivered major, complex, multidisciplinary and multi-stakeholder infrastructure projects.
John Hammond
John Hammond is general manager of Jacobs, Europe Middle East and India, and is responsible for the growth and performance for the EMEI Performance Unit as part of the Aerospace Technology and Nuclear International business to meet defined annual business objectives.
John is a Chartered Civil Engineer with a Master's in Business Administration and has held Programme and Project Director roles across several key sectors.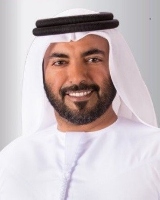 Dr Jumah Rashid Al-Mazrouie
Dr Jumah Rashid Al-Mazrouie has served in various capacities within Dubai Aviation Engineering Projects including as senior director of projects delivery and projects reliability assurance.
In his current capacity, he is responsible for both the handing over of all the projects deliverables to stakeholders and ORATs processes across the broad spectrum of Dubai aviation projects.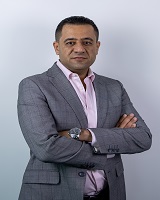 Maged El Hawary
Maged El Hawary was appointed the ASGC Group Chief Information Officer in 2020. Prior to this, Maged was the Controls Director at ASGC and has contributed to the success of the company through implementation of innovative tools, project planning, cost control and risk management.
A civil engineering graduate from Cairo University, he also holds Masters in Construction Project Management from Heriot Watt University and is currently pursuing his Doctor of Philosophy (PhD).
Mohammad Mahmoud Mashroom
Mohammad Mahmoud Mashroom serves as President of the Society of Engineers (SOE) UAE. He is also Director of Survey Department in Dubai Municipality, bearing responsibility for the policies and systems for the surveying works in Dubai.
He has developed a strong geodesic network, assuring an accurate and well-advanced survey network.
Dr Olisanwendu Ogwuda
Dr Olisanwendu Ogwuda holds a PhD in Civil Engineering from Abertay University. As Centre Manager for CESC, he leads all strategic relationships between Heriot-Watt University, Dubai and the Built Environment and GeoEngery sectors.
In his role he promotes the university's multidisciplinary strengths, which align with industry needs in relation to education and applied research and development.
Richard Thompson
Richard is responsible for business development, product, and content delivery, and for providing editorial and content leadership and management oversight at MEED. Additionally, Richard is responsible for promoting and marketing MEED and for ensuring MEED maintains a high public profile.
Consequently, Richard is a well-known and highly regarded speaker and commentator on regional economic affairs and speaks regularly to business audiences around the world and in the region.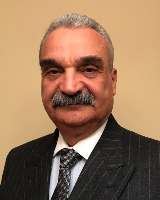 Dr Sabih G Khisaf
Dr Sabih G Khisaf is well known in the GCC for his contribution to the construction industry within the region, he is a regular contributor to the regional industry events.
He is currently Head of Engineering MENA at Hyperloop TT and is the chairman of the UAE's Insitution of Civil Engineers (ICE). He is also an honorary professor at Heriot-Watt University.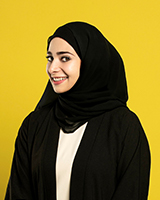 Tala Al Ansari
Tala Al Ansari is the Director of District 2020's Innovation Ecosystem and Scale2Dubai Programme. She leads the development and execution of District 2020's ecosystem strategy that supports the curation of its innovation-driven community. Her role involves building partnerships and engaging with the diverse stakeholders required across government, academia, accelerators, incubators and service providers.
Tala also oversees the implementation of District 2020's global entrepreneurs' programme, Scale2Dubai.