Heriot-Watt Climate Hub
Leadership through action
30 November – 12 December, 2023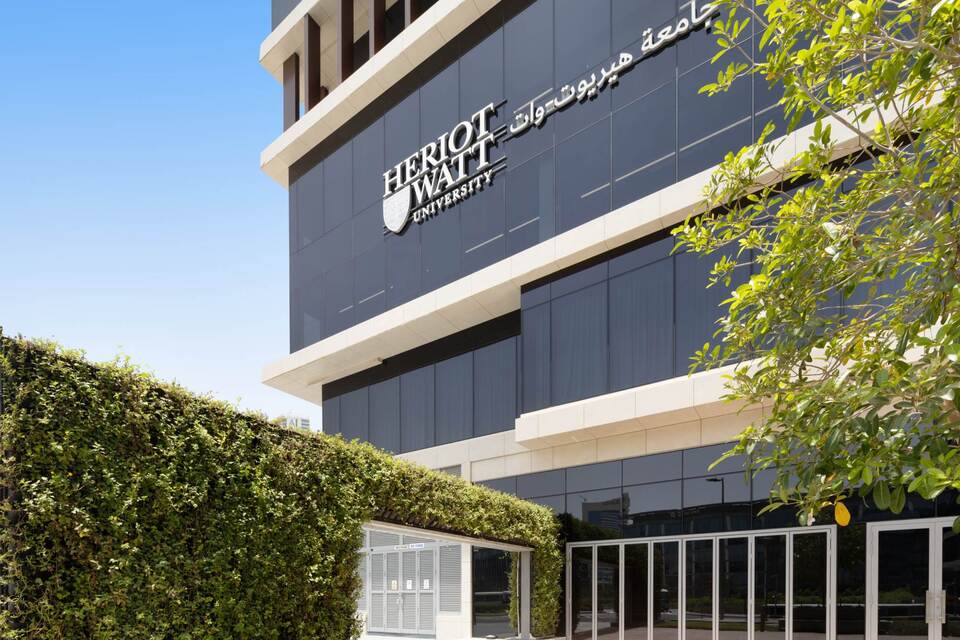 Heriot-Watt Climate Hub
30 November – 12 December, 2023
Heriot-Watt University is hosting a Climate Hub at our Dubai campus to coincide with the UN Climate Change Conference, COP28, hosted by the UAE. The global Hub will offer a collaborative space for visitors to work, host meetings and attend a series of events and exhibitions.
The Climate Hub includes a range of interactive activities:
Join the Hub to hear experts from government, private sector and academia discuss innovative solutions to deliver a more sustainable future.
Visit our Clean Tech exhibition to interact with the latest innovative technology and meet the entrepreneurs to address climate change.
Learn of Research and Innovative approaches to how Teaching and Learning are preparing future generations.
Explore our 10 Commitments on Global Environmental Sustainability to gain insight into our unwavering dedication to this vital cause.
Our Strategic Sponsors
Heriot-Watt University will utilise its convening power, in collaboration with our event sponsors, to host a schedule of daily events at our state-of-the-art campus.
Sign up for access
Please fill in this form to express your interest in attending the Heriot-Watt Climate Hub.