Our leadership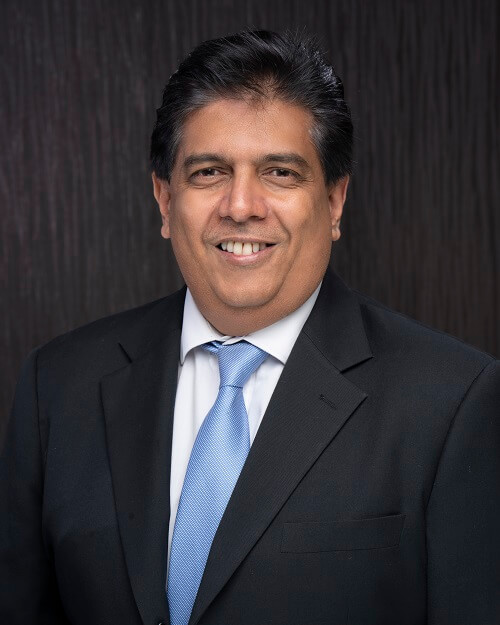 Dr. Matthew Sukumaran, Chief Operating Officer, Heriot-Watt University Dubai
Dr. Matthew Sukumaran or Matt as he is popularly known, is the Chief Operating Officer at Heriot-Watt University Dubai. An accomplished academic, business administrator as well as a qualified Barrister-at-Law, he is a key member of the Senior Leadership Team at the University.
As COO, he provides strategic leadership, leads operational planning and is responsible for managing and delivering the full range of Professional Services essential to successfully deliver an exceptional student and staff experience at Heriot-Watt University Dubai.
The External Engagement Group is Matt's brainchild, started with the goal of working more closely with industry, which in turn would further build the reputation of the University and create exciting opportunities for engagement for staff and students.
Matt also contributes to the continued success of the University both regionally and globally. He has responsibility for University wide corporate accountabilities including global projects under the direction of the Secretary of the University.
Prior to this, Matt has undertaken several other strategic management roles in other educational institutes – Monash College in Melbourne as the Director for Partnerships and Development, RMIT University Vietnam as Executive Director for Operations and Engagement, Monash University Malaysia as Director of Administration and Deputy Director – Education (AEI) for the Australian Government.
Matt holds a Doctorate with Distinction in Business Administration from Southern Cross University. He is a graduate of the Australian Institute of Company Directors and an alumnus of Harvard Business School. In his spare time, Matt is an avid traveler. He enjoys current affairs and books by existentialist authors. An epicurean when it comes to fine dining and viniculture, Matt also enjoys music of genres having written and recorded a few of his own compositions.