The course
Delivery type

Weekday evenings and Saturday

Duration

1 year (full-time) / 2 years (part-time)

Intake date

September, January

Location

Dubai
Contact
Contact

Heriot-Watt University Dubai Campus

Telephone

+971 4 571 7000

Email
Overview
The programme is aimed at people already in, or aspiring towards, a career in management or human resourcerelated fields within any industry. It also provides training for those wishing to pursue specialist consultancy work in business psychology. This programme provides a detailed understanding of various aspects of psychology relevant to the workplace. Students may find some subject areas familiar from previous studies in business management. In all areas, however, the business psychology approach is to utilise primary research data and psychological principles to analyse situations and develop evidence-based policies.
January entrants
Students starting the programme in January should note that it runs full-time for 2 semesters (12 months) + dissertation (February to April, 3 months) (total 16 months), or part-time runs for 4 semesters (24 months) + dissertation (March to August, 6 months) (total 30 months).
Students enrolling for the January intake programmes are not required to be be on campus during the summer break.
Accreditation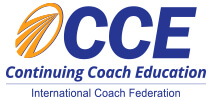 This programme is accredited by the International Coach Federation (ICF) as Continuing Coach Education (CCE). Therefore, a number of hours from the MSc courses can be used to apply for the personal credentialing process should the student wish to pursue accredited Coach status with the ICF. A certificate will be issues on completion of these hours.
Read more about the UAE Federal Accreditation.
Course content
MSc students take all of the courses listed over a one or two-year period. The Postgraduate Diploma is awarded to students who pass all of the taught courses but do not continue on to the Master's thesis. To gain the Postgraduate Certificate, students must pass any four of the eight taught elements.
The Business Psychology curriculum is complemented by a series of professional development activities to build academic and personal skills, consult with organisations and acquire additional accredited certificates (where available).
Core courses
Social and Organisational Change – the processes of individual and group change and the concept of resistance.
Psychology of Coaching – introducing the practice of coaching and its background in counselling theory.
Psychology for Marketing – exploring consumer behaviour, including cognition and perception in retail environments and the social psychology of persuasion.
Introduction to Human Factors and Ergonomics – the importance of workspace design and the impact of environment on human error and performance.
Organisational Culture – analysing the concept of culture and its impact on employees.
Leadership – introducing the concept of power and how this relates to leadership in the business setting.
Diversity – looking at diversity from an individual identity perspective and examining the success of diversity management programmes.
Research Methods – research design, both qualitative and quantitative, relevant to the Master's thesis.
Dissertation
An MSc thesis is undertaken by students once they have completed and passed all taught courses. Students work individually with a project supervisor to design, carry out and present a formal project, applying psychology to their workplace. Students must show academic achievement in the taught courses to be considered eligible for the project.
Career
Business psychologists may be employed in-house or as consultants to advise on issues relating to workforce performance and employee behaviour. In addition, a deeper understanding of people's behaviour in the workplace is an important skill for managers in any industry. This degree therefore directly enhances the potential of graduates pursuing careers in management, training and human capital roles as well as in the fast-growing field of business psychology itself. The knowledge can equally be applied to any role in which employee or client relations are important for success.
Entry requirements
For MSc entry, a good relevant Honours degree (first or second class) or equivalent overseas qualifications will be considered. Given the clear practical element of the programmes, we will also consider non-graduate candidates holding less than a good Honours degree, or its equivalent, but with compensating qualifications or experience may be admitted to the Postgraduate Diploma programme. Transfer to the MSc will be possible later on if exams and course work are at MSc level.
To find out about the entry requirements for this programme, please send an email to dubaienquiries@hw.ac.uk
English language requirements
Where English was not the medium of instruction during previous education, applicants must demonstrate English language proficiency equivalent to IELTS 6.5. Applicants should note that requirements for English language proficiency will focus particularly on written English.
Fees and funding
* All tuition fees inclusive of VAT
Scholarships and bursaries
See our range of degree entry, undergraduate, postgraduate taught and PhD scholarships and discounts.