Edinburgh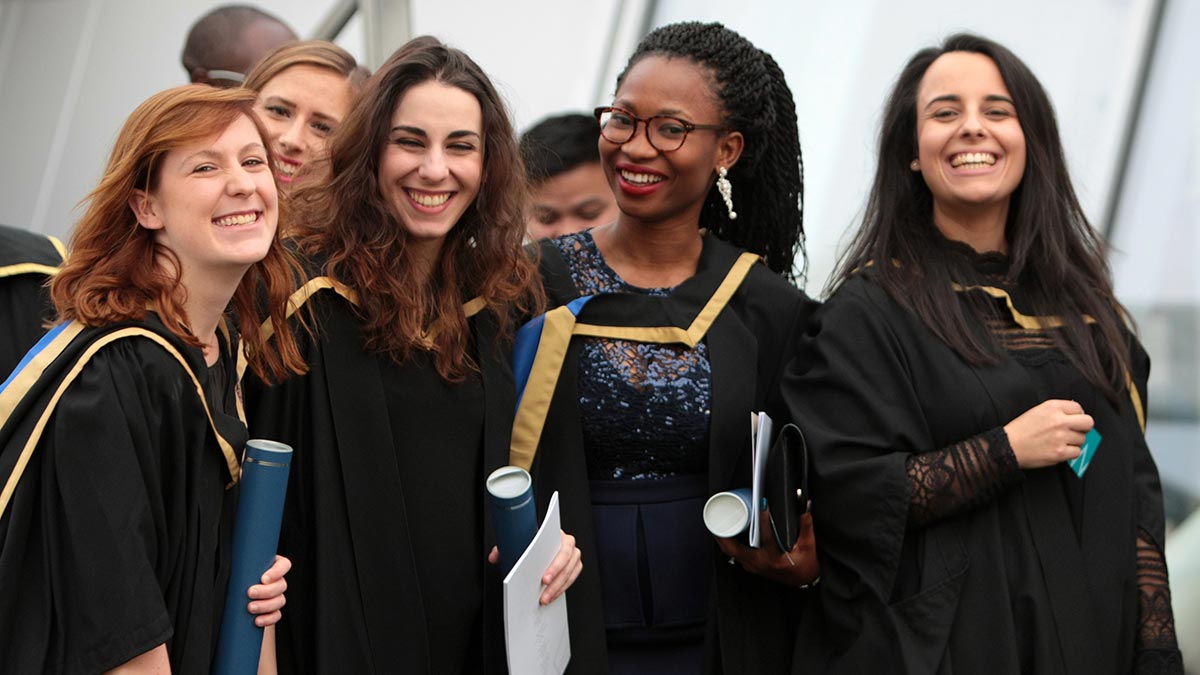 Edinburgh Campus Graduation ceremonies
Additional information
Security checks at Edinburgh campus graduation ceremonies

The Government and Police have issued advice to raise security provisions for large scale events. The University has reviewed the security aspects of larger scale events on Campus and in line with this advice, bag checks will be conducted prior to entry at the graduation ceremonies being held at the Edinburgh campus. No rucksacks or large holdalls or suitcase will be admitted to graduation ceremonies. A secured left luggage area will be available for such items to be stored and collected by the owners.
Car parking

Please note that all graduands and guests attending ceremonies at the Edinburgh Campus should enter through one of the revolving doors of the James Watt Study Hub which are on the main piazza area, where they will be able to register their attendance, collect seating cards, guest tickets, academic gown and hood and have photographs taken.

The nearest car parks to the graduation venue will be Car Parks H and J. There is additional car parking in Car Parks A and B. There is also accessible car parking in Car Park J and at Gait 10 next to the Centre for Sport & Exercise.
Key information
Academic Registry
Academic Registry Mailbox