News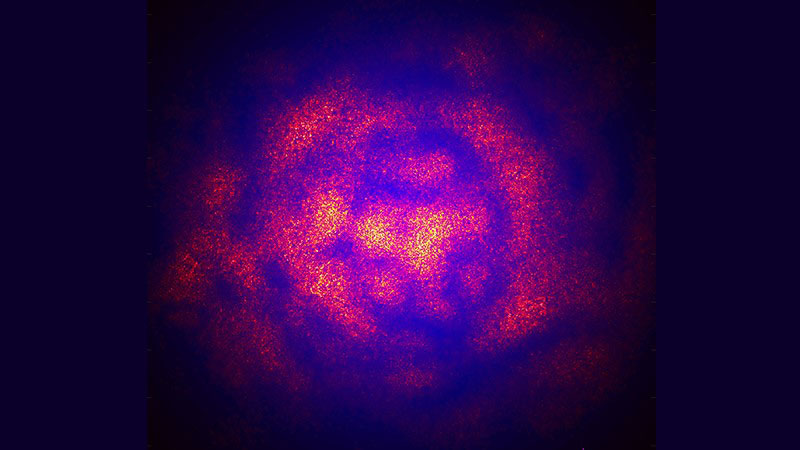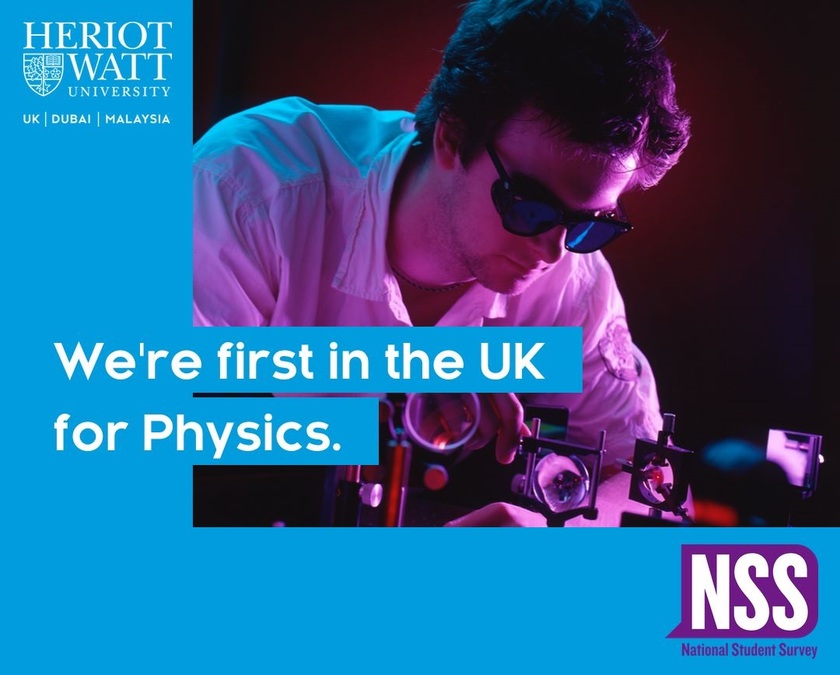 Heriot-Watt Physics Tops NSS 2020 survey. (July 2020)
We're excited to report that based upon our students response to the 'Overall Satisfaction' question in the recent National Student Survey, Physics at Heriot Watt has been placed top in the UK.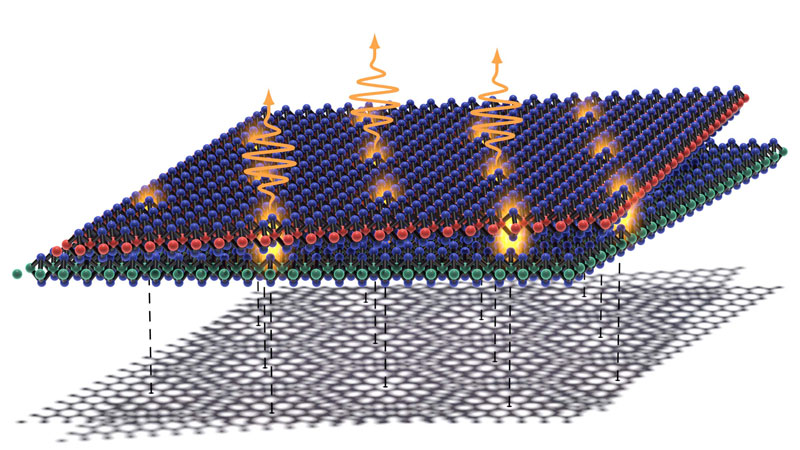 Particles trapped in twisted materials and quantum fingerprints identified. (May 2020)
Research from the Quantum Photonics Lab at Heriot-Watt has been published in the journal Nature Materials.
This key paper has identified how to trap interlayer excitons (IXs) and identified their quantum fingerprints. The IXs are trapped by the interaction of two sheets of atoms, made of different transition metal dichalcogenides (TMDs), which are stacked together with a small twist to form a moiré pattern.
To find out more, please see the news story on the University website.
Physics staff win University Teaching and Learning Oscars. (June 2019)
Dr Fabio Biancalana has been awarded the Graduate Teaching Award for the School of Engineering and Physical Sciences. This award was nominated by our graduating students and reflects his enthusiasm and support for students in his courses.
Physics at Heriot-Watt ranked Joint 2nd in Scotland in Times Good University Guide. (September 2018)
We are excited to see that our teaching and research have been recognised nationally, with the department scoring highly in these national league tables. This result is testimony to the success of working with our students to help develop course delivery that help support their learning, develop their skills and prepare our graduates for future careers in industry and academia.
As a relatively small department, it is important we maintain our thriving physics community, and this is seen throughout our diverse range of activities from field trips, workshops, and student seminars through to introducing more flexible learning in several of our courses. This success recognises the efforts put in by our staff and our students.
World's first optical instrument to observe cancer cells in 4D. (August 2018)
A new optical instrument to help scientists observe live cells in 4D and understand what triggers them to mutate and spread disease around the human body has received close to £1m in funding. The collaborative three-year project, led by the University of Nottingham, will involve expert partners from Heriot-Watt University and the University of Glasgow.
The research will result in a bespoke instrument, combining four cutting-edge optical microscopy technologies in a way that has not been previously possible, creating a single multifunctional platform. To find out more please see the full news story.
Physics at Heriot Watt is ranked 3rd in UK in 2018 National Student Survey based upon the average score across all questions. (July 2018)
The 2018 National Student Survey (NSS) results have been released and based on the average score across all questions (Average % Agree), we are ranked 3rd in the UK and 2nd in Scotland for Physics. Overall, 93% of physics students were satisfied overall with their courses at Heriot-Watt Physics. The National Student Survey is open to final year students, and aims to record their experience over the duration of their studies.
[source: NSS 2018 responses from full-time degree students].
Heriot-Watt "Atomic Architects" celebrated at Royal Society Exhibition. (June 2018)
A major study exploring new atomically thin materials will take centre stage at this year's prestigious Royal Society Summer Science Exhibition.
A team of researchers from the Heriot-Watt University Physics Department have been invited to travel to London to host a stand at the annual event, which starts on Monday 2 July and showcases the UK's most exciting cutting-edge science and technology.
The 'Atomic Architects' exhibit, led by Professor Brian Gerardot, will include hands-on activities to create sheets of single atoms and combine them to create new man-made crystals and technologies.
Professor Gerardot said: "It's a tremendous honour to be invited to take part in the Royal Society Summer Science Exhibition. This once again underlines Heriot-Watt's reputation as a world-leader in scientific research.
Physics staff feature in University Teaching and Learning Oscars. (May 2018)
Two Physics lecturers, Dr Fabio Biancalana (category: most engaging lecturer) and Dr Paul Dalgarno (category: most innovative lecturer) have been shortlisted for the 2018 Teaching and Learning Oscars. This annual award recognises teaching excellence and is based upon student nomination.
Physics has a strong track record in the Oscars with previous winners including Dr Dave Townsend (The Thinkers Award - Most Challenging Lecturer), Dr Jonathan Leach (Switched-On Award - Most Engaging Lecturer), Dr Graeme Crowder (Guiding Hand Award - Personal Tutor/Most Supportive Lecturer), as well as Dr Paul Dalgarno.
Physics student wins Rank Prize Funds award. (Jan 2018)
Katie Murphy, a 4th year undergraduate Physics student at Heriot Watt University, has won the Rank Prize Funds Optoelectronics award for best Student Vacation Project in the UK. Katie had already been awarded a Rank Prize Funds vacation studentship to allow her to work with Dr Lynn Paterson during the summer vacation between her third and fourth years of study. In her research she developed laser fabrication techniques for making specialised surfaces for molecular sensing. Her results demonstrated enhanced molecular detection on the bespoke silver surfaces she created and these will be presented at a major international optics and lasers conference, Photonics West, at the end of January 2018.