Chemical Engineering: working with industry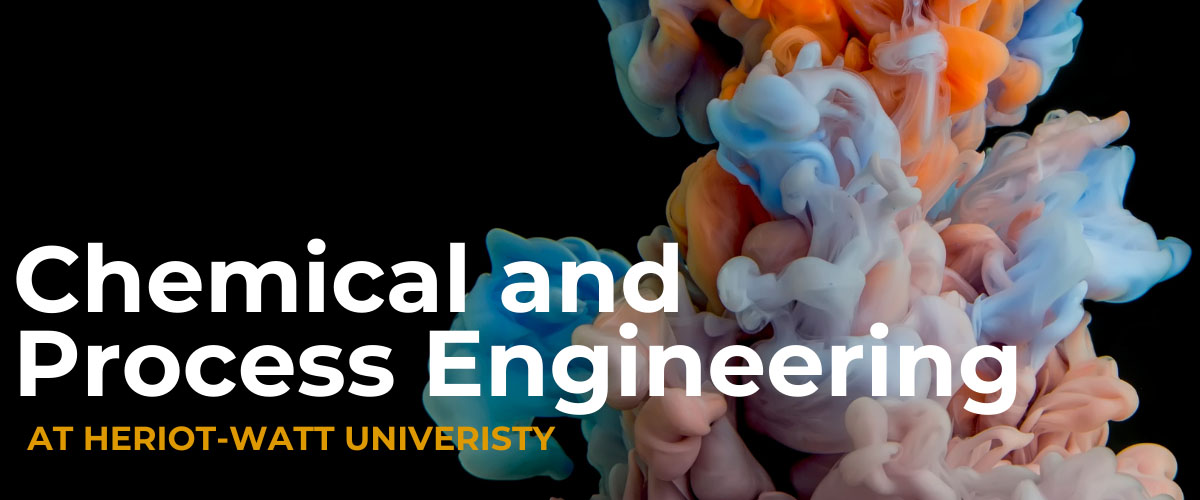 Our Chemical Engineering degrees are accredited by the Institution of Chemical Engineers for fully (MEng) and partially (BEng) meeting the academic requirement for registration as a Chartered Engineer.
In addition, we strongly encourage students to sign up as members of the following professional bodies who offer free student membership:
Industry Advisory Board
Our Chemical Engineering Industrial Advisory Board (IAB) is the cornerstone of our industrial engagement. The board, made up of fourteen experienced chemical engineers and managers, many of whom are Heriot-Watt graduates, links us to a wide range of industries and employers.
Established in 2010, the IAB's purpose is to enhance Heriot-Watt's connection and communication with industry. The board updates staff on the education and skills expected of graduates, helping to revise programmes, judge final year design projects, and provide students with direct insight into their experience through guest lectures.
Diploma in Industrial Training
At Heriot-Watt University, students can take a year out between Stages 4 and 5 to gain work experience and make their mark in some of the world's biggest and best companies. The Diploma in Industrial Training (DIT) lets students put what they've learned into practice and gain a qualification to differentiate themselves from other graduates.
On successful completion of a DIT placement, students are eligible to apply for professional registration as an Engineering Technician (EngTech TIChemE) with IChemE and the Engineering Council.
Our brilliant careers service help find placements to suit each student and supports them throughout with regular check-ins.
I have a keen interest in biotechnology so I'm extremely grateful that I'm working for IBioIC. Also, taking an internship has shown to me the relevance of chemical engineering in biotechnology industries.
I learned how to manage time and external pressure better which has helped me this year so far. I am also much more comfortable making reasonable or conservative assumptions. Technically, I have a much better understanding of control systems, safety systems and utilities which is useful for design this year.
Industry Advisory Board Member Organisations

Worley
Babcock LGE
Kerry
Arcinova
INEOS
Booth Welsh
Scottish Water
SLR Consulting
RCLD
Independent Consultants
Diploma in Industrial Training Placement Providers

Air Products
Diageo
DNV GL
General Electric (GE)
GlaxoSmithKline (GSK)
Industrial Biotechnology Innovation Centre (IBioIC)
Jaguar Land Rover
Mitsubishi Chemicals
Scottish Power Energy Networks
Seqens
Shell (Fife NGL)
Shell (St Fergus Gas Plant)
Tata Steel
Wyman-Gordon