Chemical Engineering facilities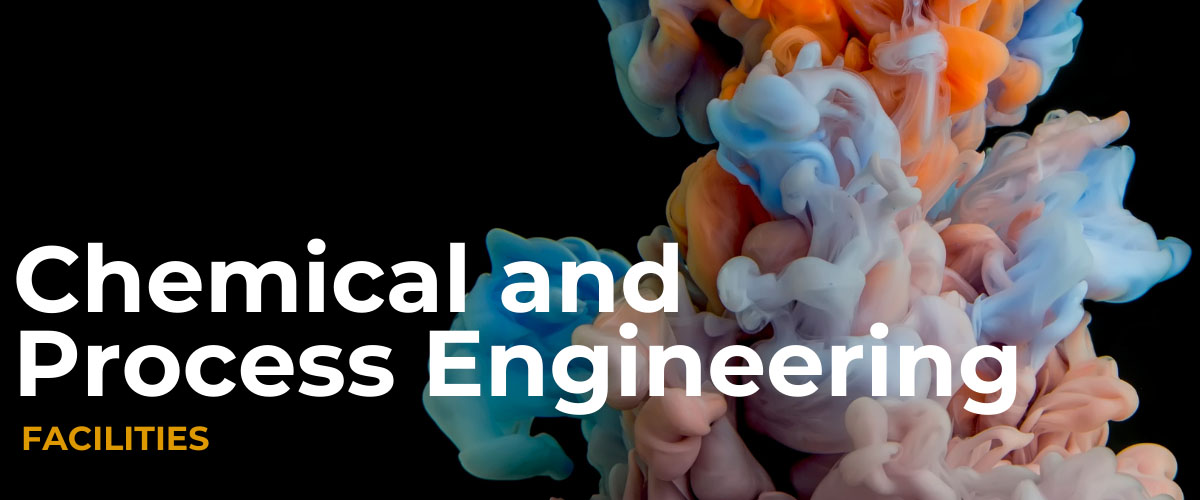 Whilst studying at Heriot-Watt University, Chemical Engineering students are introduced to specialist equipment, software and laboratories used by professional chemical engineers.
Chemical Engineering Virtual Lab Tour
Visit our 360 degree virtual tour portal to have a look around some of the labs used by Chemical Engineering students at Heriot-Watt University:
Chemical Engineering Lab 360 view
Brewing and Distilling Lab 360 view
Undergraduate Facilities
Condensation
Fluid condensing on the inside of a pipe can have a visible effect on the efficiency of any heat transfer taking place. In year two, you will study the basics of heat transfer, designing heat exchangers and visualising how heat can flow in differing situations. This condensation rig takes two types of condensation, film-wise and drop-wise, and uses them to develop a deeper understand of the fundamentals of both condensation and heat transfer.
Mock Continuous Stirred Tank Reactor
Knowing what occurs within a chemical reactor is an essential part of Chemical Engineering. In stage three you will study Reaction Engineering, covering different types of reactors and the principles behind them. To build on this knowledge you'll have the opportunity to use our CSTR equipment, monitoring how a reactor behaves in real time.
Fermentation Broths
Chemical Engineers have a wide range of career opportunities within the food and drinks industry, two industries that readily utilise fermentation as a technique. The importance of gaining an understanding of how fermentation works on a large scale is a vital skill. We put a huge emphasis on learning how to use this equipment, allowing stage 3 undergraduate students to apply this equipment to brew their own beer.
Flowmeter Calibration
Fluids, and how they flow, form some of the fundamentals of Chemical Engineering. Knowing the rate of flow can reveal lots of information crucial to the inner workings of a plant. As a result, flowmeters a vital asset to many industries. We prepare students for professional use of flowmeters by teaching them to use our flowmeter calibration kit, curating a lab report on the workings of each type.
Absorption Columns
Absorption is a vital technique to the chemical industry. With the versatility to apply to a number of different processes it has become something the modern world can't run without. In stage 3, we offer students the opportunity to gain a wide understanding of the fundamentals of absorption columns by carrying out a lab to monitor the flooding point in such a column.
Reactant Distribution
One of the most effective ways to back up theoretical knowledge is to put it into practice. With reactors playing such a key role within the chemical industry, our undergraduate lab activities put a focus on fully understanding how they operate. In terms of continuous stirred tank reactor, a CSTR, a lot of what happens is down to the distribution of the chemicals inside. Our equipment helps students visualise this distribution, allowing them to take the knowledge into other areas.
Heat Exchangers
Look into any industrial production setup and you're likely to find a heat exchanger. One of the cornerstones of Chemical Engineering. In stage two a key part of your development as a chemical engineer will be designing these. Designing equipment always goes better when you understand what you're looking at, that's why we focus on providing hands-on experience with a heat exchanger.
Distillation
In stage 3, a key part of the programme covers the different types of separation processes used throughout industry. As a part of this course, you pick up a wide range of knowledge about distillation columns, with an understanding of how to design them, both by hand and in industry used software such as 'Aspen HYSYS', and 'ASPEN Plus'. To take it that step further and build your understanding to a industry-ready level, we offer the ability to see a distillation column in action.