Salma Mehjabeen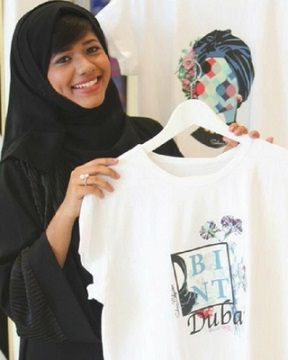 Why did you decide to study at Heriot-Watt University?
I was attracted by its ranking and professionalism of the faculty and staff.
What do you enjoy most about the programme?
The programme did not assume any previous experience. As I did not know about design or manufacture, I felt a bit stressed at the start. But Heriot-Watt University staff and faculty provided all the required support and enabled me to explore my creativity to develop my own design style.
What will being a graduate of Heriot-Watt University do for your future?
Heriot-Watt University taught me how to work extra hard to achieve maximum learning experience. I have got a chance to prove I've got what it takes to be a designer while still studying. This helped me find myself as a designer as well as find good job opportunities.
What's been the highlight of your time here so far?
I really enjoyed the time spent on designing and planning as well as developing collections. Another topic that I found to be very interesting while studying is quality control of the finished product.
Describe Heriot-Watt University in four words:
Great opportunity to explore.