Nadia Abdullah Othmani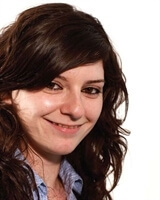 Why did you decide to study at Heriot-Watt University?
Once Heriot-Watt opened the degree for Engineering and Management, I transferred immediately.  Having a British degree in a field I love is an opportunity not to be ignored.
What do you enjoy most about your programme?
I enjoy what the degree has to offer from the Business and the Engineering world.
What will being a graduate of Heriot-Watt University do for your future?
When I graduate, this degree will open many doors for me and I won't be limited to one direction in my life.
What's been the highlight of your time here so far?
The small campus is friendly and welcoming.
Describe Heriot-Watt University in four words:
Relaxed Scottish studious environment.