Attiya Laher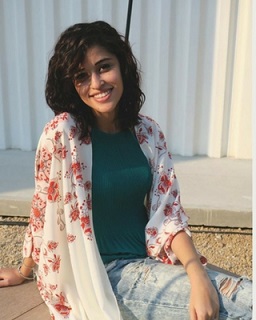 Why did you decide to study at Heriot-Watt University?
I've heard that Heriot-Watt University provides good career support for their students. That is the main reason I was attracted to it! And I wasn't wrong. Combined with the great education and effective career support, I was able to work with brands like Elie Saab, Proenza Schouler, Missoni, Isabel Marant and many others.
What do you enjoy most about the programme?
I enjoyed the researching part of the course. Researching on topics like brand communication and styling guidelines provided me with valuable insight into the details of the industry I was about to enter.
What will being a graduate of Heriot-Watt University do for your future?
Fashion is full of competition but knowing how to learn from positive as well as negative experiences to ensure your growth is very important. Along the way, I was able to learn a lot of valuable professional as well as personal tips from my tutors. This is what I took from studying fashion at Heriot-Watt University Dubai, which has allowed me to succeed!
What's been the highlight of your time here so far?
Seeing so many people with a sincere passion for this field. I was lucky enough to work alongside many hardworking, creative and of course passionate people and judging by that my entire time in Heriot-Watt University should be a highlight, and it really was!
Describe Heriot-Watt University in four words:
Glitz, glamour, creativity and hard work