Sanjna Elizabeth Sanjay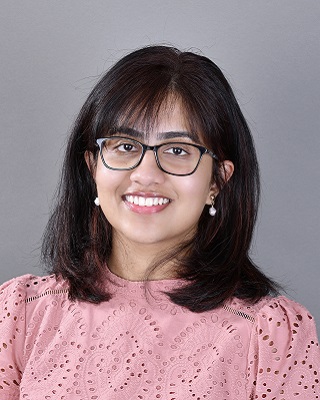 What did you study at Heriot-Watt University Dubai and why did you choose this university?
In 2019, I decided to enroll myself in the Master's in Data Science programme at Heriot- Watt University. As an electrical engineering graduate, I was looking to switch to the rapidly emerging field of data science, with a programme that would help fill in my knowledge gaps and give me hands-on experience that would make me ready for a full-time career in data science. Based on research and discussions with Alumni, I knew that Heriot-Watt was the best fit for the educational environment I was looking for.
How has studying this programme benefitted you?
In addition to the extremely relevant and up-to-date courses in the data science programme, I truly believe that the practical nature of the coursework really helped me pick up crucial concepts and techniques used in the industry today. The focus wasn't simply on getting through the theory but also ensuring students understood how this theory can be used to analyze and learn from data.
What's been one of your most memorable or notable achievements during the course of your study?
My most notable achievement was to graduate with a 4.00 GPA despite being from a non-CS background. This only goes to show how good the courses and overall teaching at Heriot-Watt is. For my master's thesis I got to work on the sentiment analysis of social media data, which was extremely exciting. With social media being so prevalent and a growing source of information and insights, it was a learning experience to be able to apply all the concepts and techniques I had learnt during my 1-year programme to a practical, industry-based project with RTA.
Would you recommend the MACS school and its programmes to anyone and why?
There are many reasons why I would recommend the MACS school to anyone looking to pursue higher education in the field of Mathematics and Computer science. Firstly, Heriot-Watt provides students with flexible learning options, enabling them to pursue a degree both full time and part time to suit their needs. Secondly, not only are the courses extremely relevant and up-to-date, but they are also very practical and hands-on. Finally, the world-class teaching, free access to educational materials and a strong alumni network are just some of the reasons why MACS school is the go-to option when it comes to higher education in the UAE.