Farah Labib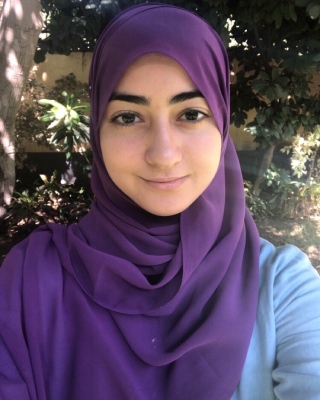 Why did you decide to study at Heriot-Watt University?
I chose to study at Heriot-Watt University because of its reputation and the variety of courses they provide. The faculty is very welcoming to its students.
What do you enjoy most about your programme?
The classes for my management programme are crafted in a way that encourages critical thinking and interactive learning. Most importantly, our input as students is valued. There is no doubt that the structure of the learnings are very efficient as well as the professors breathe life into the material they teach, which allows us students not only to learn but to truly understand and expand upon what is being taught.
What will being a graduate of Heriot-Watt University do for your future?
Heriot-Watt University is a tool to equip me to face the coming years with confidence in my skills and abilities.
What's been the highlight of your time here so far?
The greatest thing about being a Degree Entry Programme (DEP) student is that it makes you grow as a person. Whether you have the heart of an artist, an entrepeneur or an architect DEP accepts and supports you.
Describe Heriot-Watt University in four words:
An opportunity to grow.