Interview with Professor Vicki Stone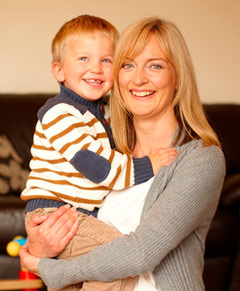 Professor Vicki Stone
Professor Stone is Director of the Nano-Safety Research Group at Heriot-Watt University and an Honorary Principal Scientist at the Institute of Occupational Medicine.
Publishing over 130 publications on particle toxicology she was recently recognised by Thomson Reuters as one of the top 1% of all researchers in the world for the most cited publications in the field of Pharmacology and Toxicology. Vicki has provided evidence for government commissioned reports on Environmental Pollution, has sat on a UK Government Committee on the Medical Effects of Air Pollution and on an advisory board for US Center for the Environmental Implications of NanoTechnology. She was Editor-in-chief for the journal Nanotoxicology from 2006-2011.
Vicki recently coordinated a European project to identify the work needed to develop an intelligent testing strategy for nanomaterials.
What is your favourite virtue?
Generosity. I am very enthusiastic that people share their opportunities. I try not to take on all opportunities myself, but give others an opportunity to travel to meetings, meet new colleagues and gain new experiences.
What is your favourite vice?
Dark chocolate
What are your favourite qualities in a colleague?
Clarity or openness. I like to know exactly what people are thinking and why they are thinking it.
What is your own best quality?
Enthusiasm. Enthusiasm for science, enthusiasm for knowledge, enthusiasm to learn and enthusiasm for interaction with others.
What is your key competence?
Communication – sometimes I need to stop communicating to let someone else 'communicate'
What do you most appreciate about academia?
It's a cliché, but two days are never the same, so life rarely gets boring. Plus we have so many opportunities to go to exciting places and meet fantastic people.
What is your main fault?
Communication – sometimes I need to stop communicating to let someone else 'communicate'
What is the best part of your career so far?
I've now reached a stage in my career where I can see the achievements of students that I've had the good fortune to work with. Some of their achievements are incredible, some are surprising and others are beautiful.
What is your idea of happiness?
A cuddle first thing in the morning from my 5 year old son.
What is your idea of misery?
A 05.40 AM flight to London.
What is the country in which you would most like to live?
I like different parts of different countries. I am lucky enough to visit Venice a few times a year. So far it's my favourite work place to visit, it is so beautiful with the water, buildings and usually the sun.
Who is the person whose thinking influences you the most?
My previous employer, mentor, sponsor and friend, Professor Ken Donaldson (formerly University of Edinburgh).
Who is the person you most admire (can be fictional or real, current or historical)?
I'm so sorry that Professor Steve Chapman is leaving Heriot-Watt University, I will personally miss him a lot. He can engage with anyone in the university, students, staff, academic, non-academic. He never lacks enthusiasm, he exudes personality and he definitely exhibits clarity (he calls a spade a spade). A great leader.
What is the natural talent you wish you'd been born with?
I wish I was better at sport, I try hard, but I'm never going to achieve great success, I always end up as average.
What is your motto or words to live by?
Nothing is impossible.