Black Dog Campaign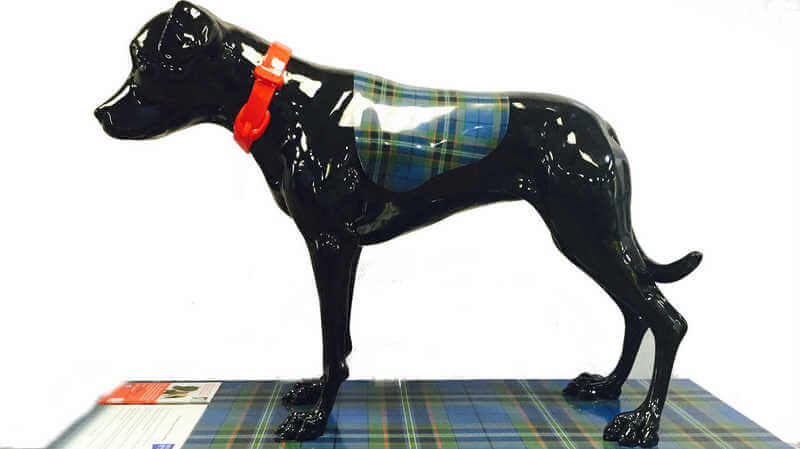 The 'Black Dog' has been used as a metaphor for depression from antiquity to the present day. The Campaign aims to:
Reduce stigma
Encourage more people to seek help
Engage members of the public
Create a new language for mental illness
Influence Government and business leaders to adopt the campaign
Demonstrate the importance of research
Involve young people in mental health
Change attitudes of future generations
As part of our drive to create a Culture of Inclusion for All, in 2014 we signed up to the campaign and in October 2015 we welcomed Watt Woof – our very own Black Dog statue following a fundraising campaign.
As a community, we are continuing to take tangible steps to support those who have mental ill-health, bringing mental health out into the open and helping to change mental health for good.
Mental Health Awareness Week 2023
This year's Mental Health Awareness Week is from 15-21 May, and is an annual opportunity to tackle stigma and help people understand and prioritise mental health. During and in the lead up to the week, we will be organising activities and fundraising for SANE.
Couch to 5K
Coaching sessions every Mon and Wed 12:15-13:00, meet at front of Oriam
A running plan for absolute beginners, the Couch to 5K aims to develop running endurance through a series of guided runs over an 8-week period. This can be completed anywhere you wish, whether that's on the treadmill or outside! ​​​​​Running can boost your confidence, relieve stress, and even combat depression. The programme will run 1 May to 24 June.
Therapets
Tues 9 May, Court Room, Lord Balerno Building
Did you know that interacting with pets can reduce our stress levels, induce feelings of calm, and produce feel-good chemicals? Come along to a Therapets session for some four-legged, furry joy!
Wellbeing Walk
Thu 11 May 12:00-13:00, meet at Oriam Front Entrance
Take some time for yourself and join our wellbeing walk – an opportunity to meet others, increase your step count and explore campus!
No registration required.
Singing for fun in the Music Cottage
Wed 17 May 13.00-14.00, Music Cottage
Come along for an hour of uplifting singing including putting together a version of Roger Emerson's 'Shoshone Love Song' - a setting of the native American lyric 'My heart's Friend'. No music reading experience required - just bring your voice!
Register by emailing Matt Brown: m.brown@hw.ac.uk
30-minute HIIT (low impact)
Thu 18 May 12:15-12:45, Walled garden next to Oriam
Join us in the walled garden alongside Watt Woof for a FREE 30-minute HIIT class! Open to all abilities, this class will provide a welcome break from your desk and set up a productive afternoon. No equipment required; outdoor kit recommended.
Fundraising
We are continuing to fundraise for SANE, an independent charity that aims to raise awareness, improve services, provide support and host research around mental health. It would be great to have your support.
There are plenty of ways to get involved, you can get inspiration from the SANE fundraising pack which you'll find on this page.
You can donate £5 by texting 'SANE 5' to 70470. See other ways to donate here.
British Sign Language version of the Black Dog campaign