Heidari, Mohammad Amir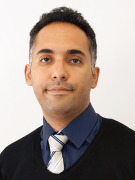 Project Title
Maximising Oil Recovery by Gas and Water Injection
Abstract
Water and gas injection are two widely used oil recovery techniques. It has been recently shown that the performance of these techniques could be significantly enhanced by engineering the right water composition as well as combining both techniques and use a hybrid of the two.
In this project, experimental data will be generated under true reservoir conditions to investigate the mechanisms of oil recovery by gas and water injection at both micro (pore) and macro (core) scales. The impact of various oil recovery mechanisms will be investigated as well as various injection strategies for combined gas and water injection.
The data will then be used for modelling and numerical simulation of these oil recovery processes in order to develop guidelines for field application.
Supervisors
Dr Amir Farzaneh and Professor Mehran Sohrabi
Contact
Email: mh119@hw.ac.uk