Spin-out companies
Our research has led to a number of technological advances with commercial potential, enabling us to form a number of spin-out companies. Our spin-outs are generating tools and techniques that will assist their customers' businesses.
Epistemy
Epistemy provides fast and accurate history matching and uncertainty quantification software as well as training and consultancy services.
The software
Produces rapid and robust history matches.
Produces an accurate quantification of uncertainty and risk.
Provides a platform for effective collaboration and knowledge capture.
Effectively analyses and visualises data from many models.
Epistemy is a spin-out from the Uncertainty group and incorporates the latest, most up-to-date research on history matching and uncertainty quantification.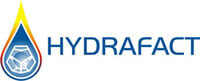 Hydrafact
Hydrafact was launched in 2006 and performs the commercial activities of the Centre for Gas Hydrate Research & Reservoir Fluids Research (CGHR).
Hydrafact provides high-quality, competitive technical services to the industry. In addition to consultancy and technical studies, Hydrafact also works to commercialise IP developed at the CGHR, including flow assurance software and the HydraCHEK inhibition monitoring system.
Petroc Technologies
Petroc Technologies specialises in Enhanced Oil Recovery (EOR), hydrocarbon recovery technologies, and geological storage of carbon dioxide, including CO2 injection and underground storage.
It provides services such as:
petrophysics
reservoir studies
numerical simulation
laboratory measurements
modelling
project design