Intercultural Awareness in the Workplace (on-campus)
CPD Course overview
This one day credit-bearing course will introduce intercultural issues and challenges in contemporary workplaces.
Date: 24 June 2023
Location: Heriot-Watt University Edinburgh Campus
Course Co-ordinator: Dr Khadidja Merakchi
Course Leader: Dr Katerina Strani is an Associate Professor and Head of the Cultural Studies within the Department of Languages and Intercultural Studies
If you have any questions please email lincs.cpd@hw.ac.uk. Address correspondence to Dr Strani regarding questions on course content, any administrative or registration questions should be addressed to Dr Merakchi.
Book you tickets here: Intercultural Awareness in the Workplace
Course details
This 1-day credit-bearing CPD course will introduce intercultural issues and challenges in contemporary workplaces. It aims at raising intercultural awareness to anticipate issues that might affect the dynamics of multicultural teams, while strengthening team cohesion, collaboration and trust.
The course combines formal and informal learning activities covering theoretical concepts, case studies and collaborative activities allowing participants to share knowledge, experience and good practice, both during class time and over lunch, and coffee breaks (included in the course package). This will help to consolidate knowledge and practice, and to create a space for networking and building future collaborations. Course materials, complementary resources and CPD certificates will be available to all participants upon completion of the course.
By the end of the course, participants will:
Have knowledge of different theoretical and practical approaches to interculturality
Be able to anticipate how intercultural issues might affect the dynamics of multicultural teams
Be able to apply the gained knowledge and understanding to work practices
Accommodation can be booked for participants at the Marriott Courtyard Edinburgh West Hotel, which is located on campus, at a discounted price (not included in the course package). Please request accommodation at the time of booking if you wish to stay at the Marriott Courtyard on campus. Free parking is available on campus.
Who is the course for?
Team leaders
Employees in multicultural environments
Entrepreneurs or small businesses with international clients
Fees and booking
Fee: £145
Alumni fee: 10% discount (also applies to participants in previous Heriot-Watt CPDs
Current Heriot-Watt staff and students: £76
What is included?
Tuition fee
Access to the course materials and CPD certificate
Learning outcomes for Intercultural Awareness CPD Course
Introduce participants to key concepts and theories of culture(s)
Provide participants with a comprehensive appreciation of different communication models and conventions 
Foster participants' ability to communicate meaningfully and complete tasks in multilingual and multicultural teams. 
Identify, analyse and evaluate cross-cultural conventions and strategies in the global context 
Develop skills for working in and managing multilingual and multicultural teams 
Reflect on own and others' cultural identities, communication and conflict resolution styles
Course Programme
*Please note, the below programme may be subject to change
09:00 – 09:30
Introductions, overviews, learning outcomes and expectations
09:30 - 11:00
Culture and Communication in the workplace:

Overview
Organisational culture
The Contemporary multicultural workplace
Cross-cultural challenges in the workplace interaction
Developing intercultural competence

11:00 - 11:25
Break
11:25 - 13:00
Multicultural teams

Team formation – establishing trust in cross-cultural contexts
Cross-cultural understandings of leadership
Team meetings - Agenda control, formality, politeness, turn-taking
Negotiation and conflict in cross-cultural settings
Intercultural perspectives of time, work and leisure

13:00 - 14:15
Lunch
14:15 - 15:30
Dignity and Diversity in the workplace

Cross-cultural understandings of dignity
Dimensions of diversity: Race and ethnicity; Religion, age and social class; Gender identity
Case studies

15:30 - 15:55
Break
15:55 - 16:45
Multilingualism in the workplace

Language(s) in the workplace
English as a Business Lingua Franca
Conducting business through translation and interpreting

16:45 - 17:00

Wrap-up, concluding remarks and follow-up work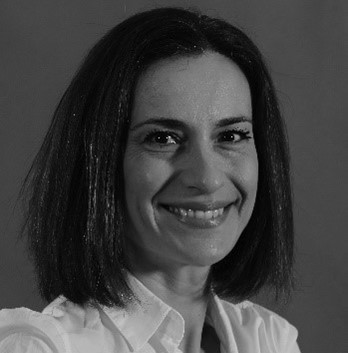 Dr Katerina Strani is Associate Professor and Head of the Cultural Studies section at the School of Social Sciences, Heriot-Watt University. Her background is in Languages and Political Theory, and she has published research papers on intercultural dialogue, racism and hate speech, language and heritage, and an edited volume on Multilingualism and Politics (Palgrave, 2020). Katerina is leading the Migration theme at the Intercultural Research Centre (IRC) and she is also Visiting Professor at Adam Mickiewicz University in Poznań (2021-2022).
Katerina has long experience in leading international teams, having led international funded projects on racism and discrimination, and two language and culture apps, for newly arrived migrants and refugees, and for endangered languages. She has also delivered training in Scotland and Malaysia as part of the Marco Polo project, which focused on the interregional and international cooperation of Southern Asian universities.
Katerina coordinates the Global course (taught in Heriot-Watt campuses in Edinburgh, Dubai and Malaysia) Intercultural Issues in Business and Management and also leads a separate Intercultural Issues in Business and Management course specifically tailored to the Graduate Apprenticeships programme. She also teaches International Politics, Society and Institutions in Contemporary Europe, and Comparative Social and Cultural Issues. She speaks English, Greek, French and Russian (as well as basic German).
Session 1: Culture & Communication in the Workplace

Session 1 Time: 9.am - 11.00am

Introductions, overview, learning outcomes and expectations followed by Culture and Communication in the workplace

a. Overview of key models and contemporary approaches
b. Organisational culture
c. The contemporary multicultural workplace
d. Cross-cultural challenges in workplace interaction
e. Developing intercultural competence

Break 1: 11am - 11.25am
Session 2 - Multicultural Teams

Session 2 Time: 11.25am - 1.00pm

a. Team formation – establishing trust in cross-cultural contexts
b. Cross-cultural understandings of leadership
c. Team meetings: agenda control, formality, politeness, turn-taking etc.
d. Negotiation and conflict in cross-cultural settings
e. Intercultural perspectives of time, work and leisure

Lunch Break: 1.00pm - 2.15pm
Session 3: Dignity & Diversity in the Workplace

Session 3 Time: 2.15pm - 3.30pm

a. Cross-cultural understandings of dignity

b. Dimensions of diversity: Race and ethnicity; Religion, age and social class; Gender identity c. Case studies

Afternoon Break: 3.30pm - 3.55pm
Session 4: Multilingualism in the Workplace

Session 4 time: 3.55pm - 4.45pm

a. Language(s) in the workplace
b. English as a Business Lingua Franca
c. Conducting business through translation and interpreting

Wrapping up: 4.45pm - 5.00pm