Nyan Shu Qi
1st year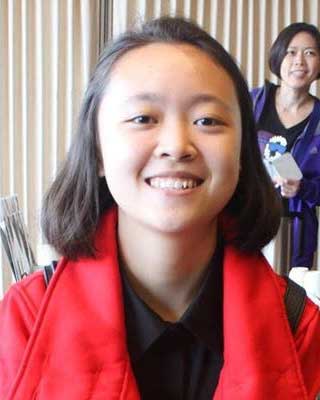 What appealed to you the most about Heriot-Watt University?
I find that the environment and the beautiful view of the campus was really attractive, and it inspired me to study here.
How has the Youth Transformation Programme made you a better student and a person?
The programme gave me a chance to meet lots of new friends. Most importantly, even after we've officially enrolled into our foundation programme and went on to different paths, me and my friends would still make the time to meet each other during breaks. I have friends not only in the Science programme, but in Business as well. Making the "right friends" are really important as they will stay with you throughout your life here at the University.
What degree are you hoping to progress to after your Foundation programme, and what are your hopes for your future?
My first choice is to join the University's Electrical and Electronic Engineering programme. My hopes for the future is to be a successful woman and to eventually participate in space research.
What tips would you give to a student thinking of studying at Heriot-Watt?
I don't really have any tips, but I have never regretted being part of the Heriot-Watt community. The people here are friendly and kind-hearted - they really do care about your well-being. Most importantly, all the lectures here are very friendly and smart. The best part is that we could always meet them one-on-one to speak to them if we don't understand the material.