Abdul Rashid Abd Majid
1st year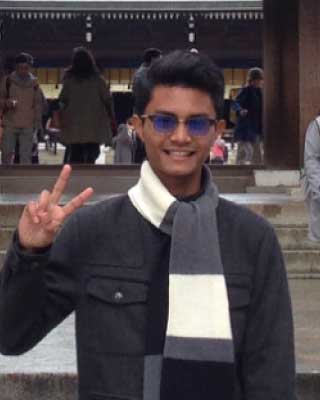 What appealed to you the most about Heriot-Watt University?
Why would I spend a lot of money to study at the UK campus when I can study here in my home country, Malaysia - with the same education quality? Moreover, the university is located by the Putrajaya Lake, a single building campus with spectacular architecture and a green rooftop. This really puts one in the mood to study! I believe that the environment and location of an education institution is an important factor, ensuring that they not only enjoy campus life, but also alleviates the stress and enable them to do well in their studies.
How has the Youth Transformation Programme made you a better student and a person?
The programme has changed me into a better person. I used to be an introvert, and was afraid to approach others; thanks to this programme I can overcome my problem and now I can blend in with everyone. It has also improved my communication and leadership skills. The most drastic change the programme has taught me is that I can collaborate easily with the people that I've just met as a team. For this reason, I highly recommend this programme to all students out there as a preparation before they enroll into a pre-university programme.
What degree are you hoping to progress to after your Foundation programme, and what are your hopes for your future?
I currently intend to take the MA (Hons) Accounting and Business Finance programme after I've completed my Foundation programme here. I hope to improve myself as a student during my Foundation studies to enable me to apply for a scholarship when I progress to my undergraduate programme. Overall, I hope to be a better student than I was.
What tips would you give to a student thinking of studying at Heriot-Watt?
Well, I would say that as a student at a university, you need to be an open-minded person. I believe that is an important criteria to be a good student because you need to blend in with everyone at the university so that you can work as a team.
Furthermore, you need to manage your time well and avoid procrastinating in order to stay on track and not get left behind academically.