Steeve Ronald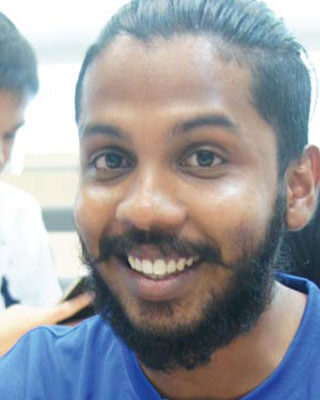 Steeve Ronald is from Bangalore, India, and is currently pursuing his postgraduate in MSc Petroleum Engineering. He plans to work in the oil and gas industry where he can make an impact in the sustainable production and recovery of oil after he graduates.
What do you think of Heriot-Watt University Malaysia?
Both the campus and its facilities are very student-friendly. The location of the University is removed from the hustle and bustle of the capital city, Kuala Lumpur; but it is only a short drive away if we want to go there. Plus, the lakefront is beautiful, and calming as well.
What are your thoughts about the degree you are pursuing?
I am extremely delighted as well as honoured to have been able to gain admission to such a highly acclaimed and ranked University such as Heriot-Watt. Coming from a Mechanical Engineering background, and working as a Piping Engineer for over 3 years, I made the important life-changing decision to continue with my postgraduate studies, so it was really important to me where I was going to do my postgraduate studies. Choosing Heriot-Watt has been one of the best decisions I have ever made so far in my life.
What did you enjoy the most about studying your degree?
The industrial collaborations that Heriot-Watt carries is truly noteworthy, and I believe that this factors in a lot for one's future. The quality in terms of the lectures as well as notes given is truly evident. Classes are interactive as well, and students share their experiences from across different industries from around the world, as most of the students have the working experience.