Haizat Zain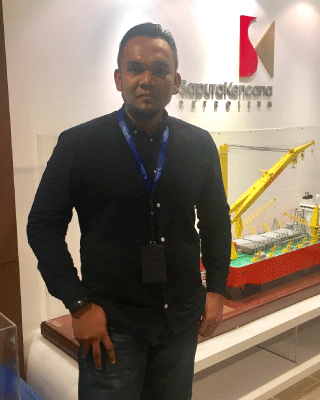 Haizat Zain is currently pursuing his postgraduate degree in Quantity Surveying. He works as a Contract Manager, administering T&I and EPCIC Contracts for domestic and international projects and has 12 years of experience in oil and gas industry.
What appealed to you most about Heriot-Watt University
It was the presence of the HW iconic campus in Putrajaya which first triggered me to discover more about HW. Being a student, a great opportunity for me to pursue an internationally recognized postgraduate qualification in Quantity Surveying and at the same time continuing working while residing in my home country.
What tips would you give to a student thinking of studying at Heriot-Watt?
I made the right decision by enrolling to HW MSc programme 2 years ago. Being a part time MSc student and having a full time job is not much hassle when the student is given full access to the HW Putrajaya world class facilities and individual virtual database (Vision). My after office 'library time' with HW lake view scenery is the most unforgettable moment I would cherish.
What did you enjoy the most about studying your Master?
Apart from the formal tutorials, the most interesting aspect of learning MSc here is by having students with multiple professions from diverse geographical background in the class. The interaction with a rare mix of course mates, working together to solve tutorial problems or working on a specific task was indeed a very lively and beneficial experiences.
Do you feel your Master has prepared you well for a career?
The oil and gas industry is having a tough time ahead and require a new breed of employee with a highly specialized skills and qualifications. Yes, my MSc from HW will definitely give added value to my current role and prospect for my future steps into a more demanding role within the industry.
How do you think your MSc will impact on your career prospects?
I believe the opportunity to tap into the structured knowledge from the syllabus and up to date relevant industrial exposure would give me the prospect to explore and challenge myself to be better positioned in my future undertaking.