Goh Tze Meng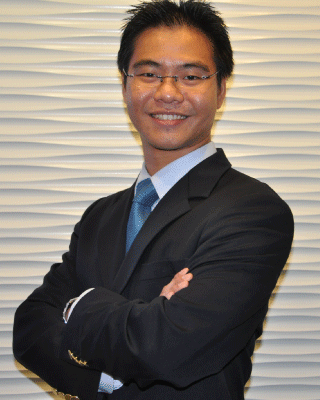 Construction, a passion found! The challenges that comes in construction is what drives me. Every day has its own unique challenges which requires on-the-spot trouble shooting skills. GRIT, a value that probably best describes me, as I see through to the completion of each construction project. Such excitement is thoroughly enjoyable!
What appealed to you most about Heriot-Watt University?
The prestige and reputation which Heriot-Watt University holds was the biggest appeal. Further to that, the course material offered in the MSc Construction Project Management were relevant and applicable in the work that I do.
What tips would you give to a student thinking of studying at Heriot-Watt?
Pay attention in class and ask questions. Understanding the course material in class will save lots of personal study time. That's what you call Studying Smart!
What did you enjoy the most about studying your degree?
I enjoyed the interaction with classmates from different parts of the world. It brings flavour and understanding of other cultures and friendships that will last a life time.
Do you feel your degree has prepared you well for a career?
YES! As a working adult, the MSc Construction Project Management is relevant and applicable for immediate application at work. The construction projects which I manage have been smoother and better managed after the application of the knowledge learnt at Heriot-Watt University.
Has your degree programme helped you develop links with industry?
Yes it has. I have met and networked with classmates whom are practitioners in the construction industry. It has broadened my network and may serve as potential future business partners.
How do you think your degree will impact on your career prospects?
With the prestige of holding a Master's Degree from Heriot-Watt University, It would inevitably launch my career to a brighter future. Not only is it because of the additional qualifications, but also the application and execution of what was learnt at this Master's Degree that would distinguish me against the rest of the pack in the career rat race.