MSc Quantity Surveying: Shin Lin Kok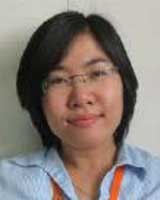 Shin Lin Kok graduated with a Heriot-Watt BSc in Quantity Surveying and Building Economy from Imperia College, our Approved Learning Partner in Malaysia in 2004, after completing a Diploma in Quantity Surveying, under the sponsorship of Sunway Construction Berhad. She went on to graduate in 2013 with an MSc in Quantity Surveying and is now the Associate Partner of a consultancy firm.
"With the knowledge and qualifications gained through studying Heriot-Watt's programmes, I was elevated to the next level in my career, and was posted to a project in the Middle East that exposed me to the international arena. After a four-year overseas posting, I returned to further my studies with a Masters in Quantity Surveying.
"The innovative course modules and the corresponding coursework enhanced my knowledge in construction technology, especially modern methods of construction, as well as my proficiency in people management. This has had a remarkable impact on my working life and most importantly, the fact that the programme is accredited by the Royal Institution of Chartered Surveyors (RICS) as well as being recognised by the Board of Quantity Surveyors Malaysia (BQSM).
"Don't ever be complacent with what you have - stay hungry for knowledge, Heriot-Watt is the right platform for improving knowledge, connecting people and developing skills."